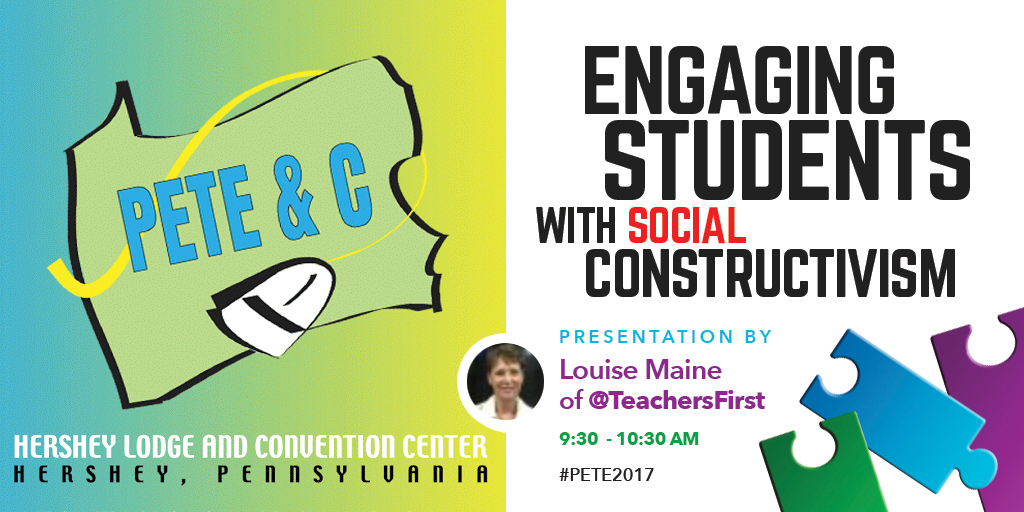 Tuesday, February 14, 2017, 9:30 – 10:30 AM
Hershey Lodge, Cocoa 4
Summary:
We are social by nature and learning is a social endeavor for students. This culture is a primary factor in constructing knowledge. See how you can foster interactions between students and enhance learning with collaborative activities adaptable to a variety of technology environments to engage and empower learners.
Padlets:
What does social constructivism mean to you?
What does this mean for teachers and students? Issues?
Pages:
Using Social Constructivism in the Classroom
Social Constructivism Examples
Social Constructivism Resources