TeachersFirst's Grant Sources and Contests
Other TeachersFirst Special Topics Collections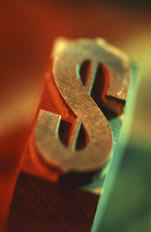 Finding money for classroom technology, for special projects, or for your own professional development can be tough with today's shrinking school budgets. TeachersFirst is committed to helping teachers use technology effectively as a teaching tool. We offer these listings as possible grant sources for your educational technology and other projects. Be sure to read the details carefully when submitting grant proposals to improve your chances of success.
TeachersFirst has no affiliation with or interest in any of the grant sources or competitions listed below. We offer this information strictly to assist teachers and educational groups in locating funding sources. If you have questions about any of these listings, please contact the organizations directly.
If you are successful in obtaining a grant that you find on our site, let us know! We will gladly share your tips for success with other teachers.
If you are a foundation or business offering grants to innovative educators using technology effectively as a teaching tool, please contact TeachersFirst so we may include your grant information on this page.
Have you ever wished that you could apply for money for a simple (or not so simple) classroom project, but found you had nowhere to turn? This organization provides a means for teachers to write a proposal and allows donors to find them and provide funding, even in small amounts, toward the teacher's project. The organization allows donors to fund all or part of a project and to fund the "fulfillment," i.e. the administrative costs the organization has in staffing, providing web space, etc. As of this review (Summer, 2007), not all regions of the U.S. are part of this service, but they are expanding. See the Regions pulldown for a listing.
tag(s): grants (19), service projects (22)
In the Classroom
Use this site as a potential funding source or make a donation. Join the site (free). Then take the time to write up a clearly-worded project proposal, and make sure you have administrative permission to do so, since the school name will be visible on the web site. You can even make the project a challenge to your school community, if you wish.

If you are a student council or Key Club adviser, make one or more of the projects on this site your targeted service project for the year. Encourage philanthropy to support good causes: kids helping kids!
This web page offers links to lesson plans for butterfly and life cycle units. [Unfortunately, a couple of the lesson ideas are now dead links, but the remaining ones are good.] The lesson plans are user-friendly and geared toward primary grades. You can also obtain information on applying for grants to create a butterfly garden at your school. That would make a fantastic Earth Day project for a classroom or entire school to promote team work.
In the Classroom
As an anticipatory set or activator, try using a projector with a few of the images found at the "Photo Gallery" link at the left on this site. Your children will be very excited to OOOO and Ahhh at the beautiful pictures.