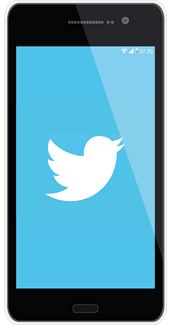 Twitter Chat Details

Most Twitter chats last one hour. During that preset timeframe, a host or moderator poses a series of questions throughout the chat to prompt reflection and responses, and to encourage interaction among participants. When questions are posted, they will be designated as Q1, Q2, Q3 and so on. Twitter chat participants are then expected to respond using the protocol A1, A2, A3 and so on. Again a single hashtag, in our case #OK2Ask, is used to filter all the chatter/conversation into one, trackable location.
Can't make the Twitter chat on any given week? You can access an archive of our chats here. 

How to Participate:
During the chat:

There will be 6 - 7 questions asked during the hour.
Choose a Twitter tool such as tchat.io or TweetChat to follow the #OK2Ask hashtag
Introduce yourself - tell others participating in the chat what you do and where you are located.
Ask and answer questions on the topic of the month using the Q1/A1 format. Answers and comments relating to Question #1 (Q1) should have A1 (Answer #1) at the beginning so that others will know to which question you are referring.
Make sure to add the hashtag #OK2Ask to your tweet so that others following the conversation can find your contributions to the chat.
Add to your PLN (Personalized Learning Network) by following participants in the chat whose contributions seem interesting to you.