TeachersFirst Update Archives
Return to Update Archives List
TF Update 5/1/2016
Thinking Teachers Teaching Thinkers®
For Your Classroom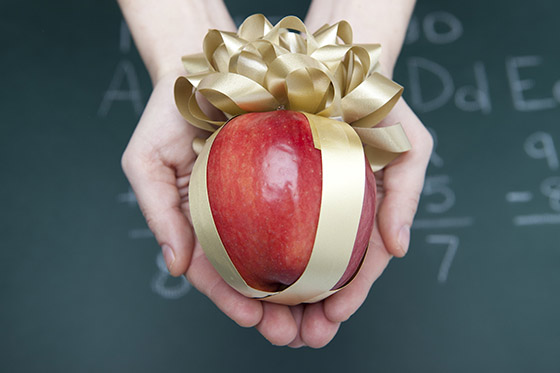 This week is all about appreciating YOU! Happy Teacher Appreciation Week to all of our amazing teachers. The theme of this update is celebrating you. In our Special Occasions Resources find resources to thank teachers, celebrate moms, show gratitude to other faculty, and more. Our Featured Sites this week also include tools to create fun and memorable (free) keepsakes. Mother's Day is next week; find some ideas to thank those moms that make your job just a bit easier!
Announcing: TeachersFirst BYOT Lesson Plan Contest
We are excited to announce that TeachersFirst's BYOT lesson plan contest is "Coming Soon"! The competition will take place in May and June. Prizes will be given to the top three lessons! What is your greatest BYOT lesson plan idea? Why not share your lesson with the TeachersFirst community? Be sure to read our next TeachersFirst Update for more information.
---
Professional Development
FREE PD - Spring OK2Ask Sessions
Come and join one of our FREE online workshops offered on Tuesdays at 7pm Eastern. Read our FAQ for general information about certificates, etc. Please be sure to read the detailed descriptions and suggested technology comfort levels BEFORE you register for the best match for your learning needs.
Coming Soon:
---
TeachersFirst Exclusives
World Cultures, Art, and World History for Grades 6-10
Did you know that TeachersFirst has created an instructional unit, "Using Art to Define the Renaissance?" The objectives of this unit include: being able to describe characteristics of the Renaissance, analyzing Renaissance art, and drawing conclusions about the role of art in any society. Art often imitates life, so use this unit to bring both art and history ALIVE for your students. The unit includes many interactive elements and online activities. Take a look at this fabulous resource if you teach grades 6-10 art or social studies.  
This Mission Comes to an End
Our 2015-16 Globetracker mission came to an end last week. Geo and Meri finally caught up with Louie, the missing mapmaker. If you have been following this 7-month mission, don't miss the ready to go review resources. The review activities include geography activities, writing, research, and more.
Numbers
The May theme from TogetheRead is "Numbers." In our lists this month you will find books about counting, math, mysteries, biographies, and more. TogetheRead provides recommended books, questions, and activities designed to build stronger readers. The themes include books for all ages, centered around the same theme. Parents find questions to ask as the family reads, deepening comprehension before, during, and after reading. Included are free and low-cost ideas for activities families can do together, as well. TogetheRead involves the entire family in supporting literacy.
How Many Moves?
This week's Teacher Poll asks: How many different teaching assignments have you had in your career? Place your vote on the teacher poll on the TeachersFirst home page.
---
TeachersFirst Features
This week in our Featured Sites find "gifts" of technology to create or share with your students:
Vocaroo
Bookemon
Moovly
Trading Card Creator
Szoter
Printable Paper
Powtoon
Blabberize
And more
IMPORTANT NOTE: If you are reading this May 8th, or later, the link above will take you to the Featured Sites for the current week. Find the archived May 1st Features here, and don't miss our many other recent additions from the link at the bottom of the Featured Sites page.
Thank you for reaching and teaching this generation. We hope that you enjoy our "gifts" of technology during this week of appreciating YOU!
Melissa Henning
Educational Content Manager
TeachersFirst/Source For Learning