TeachersFirst Update Archives
Return to Update Archives List
TF Update 5/15/2016
Thinking Teachers Teaching Thinkers®
For Your Classroom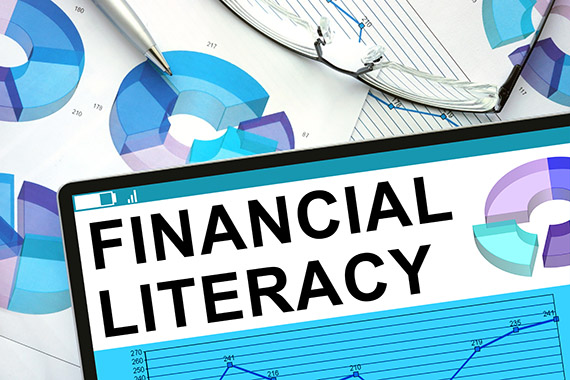 Money, Money, Money, Money! Are we teaching our students the important life skills of financial literacy? This Weekly Update will focus on financial literacy and preparing our students for their futures. Explore some classroom resources and activities to teach financial literacy. Our Featured Sites this week also include a collection of financial literacy resources. In addition, don't miss exciting updates about the lesson plan contest, book club, and more. Keep reading we have a lot to share!
Get Caught With A Book
Are you familiar with Get Caught Reading? The goal of this nationwide campaign is to get you excited to read! Find posters, videos, celebrities reading, and more. Are you looking for more ways to engage your students in reading? Don't miss TeachersFirst's Reading For All resources. Here you will find a huge collection of audio books, books lists, vocabulary development resources, and SO much more!
TeachersFirst Lesson Plan Contest
The lesson plan contest will open next week. Do you want to see some ideas to get your wheels spinning? Check out the 10 Lesson Ideas for the BYOT classroom offered at this site. We'll reveal all the details about the contest in our next Weekly Update.
---
Professional Development
OK2Ask Survey
If you are a TeachersFirst member, we need your help. Please take a few minutes to complete our 4-question survey. The results of this survey will help us with our planning for the 2016 Fall Ok2Ask season. Your responses matter, so thank you for taking the time to complete this quick survey.
Summer 2016 Book Club
Are you considering joining us for the 2016 Summer Book Club? Here is some information that you don't want to miss. We will be reading Integrating Technology in the Classroom by Boni Hamilton. The Source for Learning (our corporate sponsor) will provide the ebook for every one of our participants.
TeachersFirst book clubs are a member benefit. To participate in this free book club you must be a TeachersFirst member (see how to register for FREE membership). You also must have participated in an OK2Ask webinar during the 2015 - 2016 school year. Participants who complete all of the book club components will receive a certificate for 45 hours of professional development. Participation is limited to the first 50 eligible TeachersFirst members who sign up. Click here for more information.
Include TeachersFirst In Your Summer PD Sessions
Are you a professional development trainer, ed tech coach, or graduate professor? If you plan to feature TeachersFirst at a workshop or PD session this summer, you can request materials to share by filling out this online form. As a free service from a non-profit, TeachersFirst relies on word of mouth from educators like you to "get the word out."
---
TeachersFirst Exclusives
Financial Literacy
One of the biggest challenges that young adults face is having a true understanding of financial literacy. We need to prepare future generations to understand their finances. TeachersFirst has many useful tools to help you achieve that goal. Start by exploring TeachersFirst's Economics and Money special topics page. If you want even more resources, explore our entire listing of resources tagged for financial literacy. Don't miss our CurriConnects booklist Money, Money, Money. CurriConnects offers Lexile® leveled lists to find books related to curriculum topics or subject areas.
Take the Weekly Poll
This week's Teacher Poll asks: Do you teach your students about financial literacy? Place your vote on the teacher poll on the TeachersFirst home page.
---
TeachersFirst Features
This week in our Featured Sites you will find some fabulous tools to teach Financial Literacy:
Spent
Sand Dollar City
Festisite Money
TV411 - Finance
Budgeting Tools
Wall Street Survivor
And more
IMPORTANT NOTE: If you are reading this May 22nd, or later, the link above will take you to the Featured Sites for the current week. Find the archived May 15th Features here, and don't miss our many other recent additions from the link at the bottom of the Featured Sites page.
May the rain showers of spring produce blooming learning in your classroom.
Melissa Henning
Educational Content Manager
TeachersFirst/Source For Learning