TeachersFirst Update Archives
Return to Update Archives List
TF Update 5/22/2016
Thinking Teachers Teaching Thinkers®
For Your Classroom
Let's face it—we all learn best when we are having fun! What better way to bring enjoyment to your classroom, than Game Based Learning. This hot topic certainly isn't new to the classroom. What has changed is both the quality and quantity of web resources that offer Game Based Learning. Explore our collection of resources tagged Game Based Learning. Our Featured Sites this week also include a collection of Game Based Learning tools (some recently added to our database). We also have an OK2Ask virtual workshop coming up soon... all about Game Based Learning. Get in the GAME of Game Based Learning!
Get Caught With A Book
Are you familiar with Get Caught Reading? The goal of this nationwide campaign is to get you excited to read! Find posters, videos, celebrities reading, and more. You still have about a week to participate in Get Caught Reading Month. Why not check it out today.
TeachersFirst BYOT Lesson Plan Contest
TeachersFirst's BYOT lesson plan contest officially opens tomorrow! The contest will remain open through the end of June 2016. You don't have to create an all-new lesson, reuse a successful BYOT lesson or take a successful lesson plan and add elements to make it appropriate for BYOT classrooms! Simply click here to read the contest details. The top 3 winners will receive $100 Amazon gift cards.
MySciLife: Still Seeking Science Teachers
MySciLife®—SFL's social learning environment for middle school science—is still recruiting interested teachers for next year. If you or one of your friends is a creative middle level (grades 6-9) science teacher who enjoys student-centered learning, please read the details, then submit the interest survey. Spaces are limited.
---
Professional Development
FREE PD - Spring OK2Ask Sessions
Come and join one of our FREE online workshops offered on Tuesdays at 7pm Eastern. Read our FAQ for general information about certificates, etc. Please be sure to read the detailed descriptions and suggested technology comfort levels BEFORE you register for the best match for your learning needs.
Coming Soon:
Tuesday May 24th - Technology Integration Made Easy with ThingLink

Tuesday May 31st - More Tools for Game-Based Learning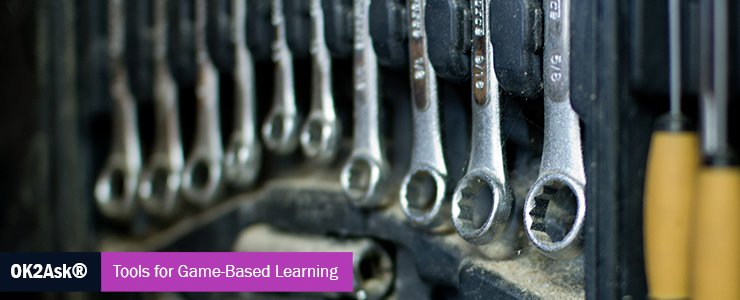 Summer 2016 Book Club
Are you considering joining us for the 2016 Summer Book Club? Here is some information that you don't want to miss. We will be reading Integrating Technology in the Classroom by Boni Hamilton. The Source for Learning (our corporate sponsor) will provide the ebook for every one of our participants.
TeachersFirst book clubs are a member benefit. To participate in this free book club you must be a TeachersFirst member (see how to register for FREE membership). You also must have participated in an OK2Ask webinar during the 2015 - 2016 school year. Participants who complete all of the book club components will receive a certificate for 45 hours of professional development. Participation is limited to the first 50 eligible TeachersFirst members who sign up. Click here for more information.
---
TeachersFirst Exclusives
Catch up on Common Core - and more
TeachersFirst's Help! I Lost my Library/Media Specialist offers read-aloud selections, articles, and lesson plans for elementary teachers, aligned to Common Core Standards. This series includes everything from mini-research projects to oral histories to how to engage boys in reading. Many of the ideas are easily adaptable for middle grades. For more professional information provided by professional organizations every teacher ought to know, use our handy links to Outside Organizations and Professional Organizations for Teachers.
Make Every Day Count
As the end of the year approaches, why not share today in history and why it matters. Dates that Matter offers a new prompt every day, asking questions to help students connect an important historic event to what they know. Instead of tossing out a factoid, Dates that Matter builds understanding through context. Take these final few days or weeks to engage your students in history!
When is the End?
This week's Teacher Poll asks: When does your school year end? Place your vote on the teacher poll on the TeachersFirst home page.
---
TeachersFirst Features
This week in our Featured Sites find some fabulous tools to add games to your classroom:
Open Badges
Talkify
Saints & Strangers
StoryBots
Plickers
Quizizz
Online Music Games
Skoolbo
And more
IMPORTANT NOTE: If you are reading this May 29th, or later, the link above will take you to the Featured Sites for the current week. Find the archived May 22nd Features here, and don't miss our many other recent additions from the link at the bottom of the Featured Sites page.
Why not use these final days or weeks to take a swing at Game Based Learning in your classroom. Your students are sure to thank you and pay close attention!
Melissa Henning
Educational Content Manager
TeachersFirst/Source For Learning