TeachersFirst Update Archives
Return to Update Archives List
TF Update 5/29/2016
Thinking Teachers Teaching Thinkers®
For Your Classroom
Vocabulary strategies are useful in all content areas: language arts, science, world languages, and more. This update is going to highlight many useful resources available on TeachersFirst to help your students to learn new vocabulary strategies. We are also going to share some exciting opportunities for both you and your students. So sit back, grab a lemonade, and hopefully... enjoy some sunshine!
June Events to Share
As we approach the summer, share some excellent resources for your students including contests, summer challenges, and holiday celebration ideas and resources. My top pick this week is CK12's Brainflex: an 8-week math and science challenge, individualized to meet the needs of K-12 students. The Game-A-Thon competition (open to grades K-12) is accepting submissions until July 1st. This math competition challenges students to create/share any type of game (web-based, app, non-technology). Get your students "in the game." Finally, the Broadcom Masters challenge is open to students in grades 6-8. This science challenge only has open applications until Mid-June.
June Events to Commemorate and Celebrate
You may (or may not) be in school to commemorate D-Day, but you can still share these resources to help your students understand this pivotal day in American history. Ramadan is also celebrated in June. Do your students understand the meaning behind this holiday? Another special day in June is Flag Day. And finally we can't forget to honor all of those men who choose to be "dads" to our students, whether they are the father, stepfather, or just a caring male teacher taking the time to make a difference in a child's life. Don't forget Fathers' Day and to THANK all of the men making a difference to the students of the next generation.
Say Thank You
As the end of year approaches, take the time to show your gratitude to the special faculty members (secretary, custodian, mentor, among others) who help to make your life just a wee bit easier! Visit our Special Occasions Resources to find resources to thank teachers, celebrate dads, show gratitude to other faculty, and more. Share these tools with students and families in your weekly email or on your class website.
---
Professional Development
OK2Ask Online Workshop - Vocabulary Strategies
Come and join our FREE online workshop all about vocabulary strategies on Tuesday June 6th at 7pm. Read our FAQ for general information about certificates, etc. Please be sure to read the detailed descriptions and suggested technology comfort levels BEFORE you register.
Can we have a MINUTE of your time?
If you are a TeachersFirst member, we need your help. Please take a minute to complete our 4-question survey. The results of this survey will help us with our planning for the 2016 Fall Ok2Ask season. Your responses matter, thank you for taking the time to complete this quick survey.
Summer 2016 Book Club
Are you considering joining us for the 2016 Summer Book Club? Here is some information that you don't want to miss. We will be reading Integrating Technology in the Classroom by Boni Hamilton. The Source for Learning (our corporate sponsor) will provide the ebook for every one of our participants.
TeachersFirst book clubs are a member benefit. To participate in this free book club you must be a TeachersFirst member (see how to register for FREE membership). You also must have participated in an OK2Ask webinar during the 2015 - 2016 school year. Participants who complete all of the book club components will receive a certificate for 45 hours of professional development. Participation is limited to the first 50 eligible TeachersFirst members who sign up. Click here for more information.
---
TeachersFirst Exclusives
TeachersFirst BYOT Lesson Plan Contest
TeachersFirst BYOT lesson plan contest kicked off last week! But it isn't too late to get in the game! The contest will remain open through the end of June 2016. Rather than creating an all-new lesson, why not take a favorite and add some BYOT components to the lesson? The top 3 winners will receive a $100 Amazon gift card. Click here to learn more about this fabulous contest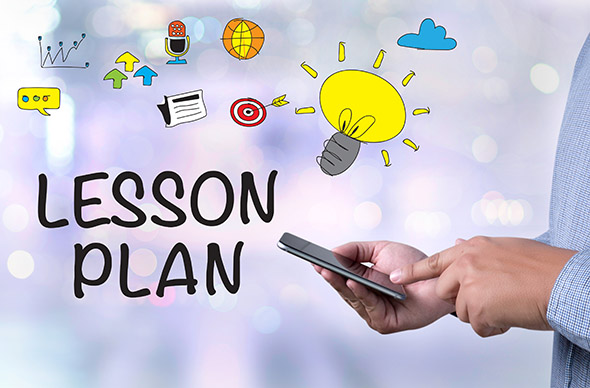 Dream Tools for BYOT
If you are working on your BYOT Lesson Plan for the TeachersFirst contest, you may want to visit TeachersFirst's BYOD Dream Tools. Whether you call it BYOT or BYOD, all of these tools will work on any device and are available as a web tool or app!
Vocabulary Resources for All
TeachersFirst offers a wealth of vocabulary resources. Our featured sites this week include several editor's choice reviewed tools. We also have special sections of TeachersFirst created specifically to help with Vocabulary Development. We list over 100 resources that are tagged Vocabulary Development. Our Professional Resources also has an area specifically dedicated to Vocabulary Development.
Summer Reading: Not just for Kids
We often highlight articles and resources for your students. But as summer approaches, I wanted to share some resources especially for YOU! This is the time to refresh and enjoy some good literature to revive your love for your profession. Take a look at this article (and book list) from our Help! I Lost my Library/Media Specialist. Enjoy!
Who did It?
Build your students' analytical skills as you introduce forensics in TeachersFirst's Unit Who Did It? Building Lab Skills with Forensics. This is a large unit (grades 6-12), including eight different activities: DNA web quest, lab session, and more. The unit includes rubrics, handouts, and lots of details. Use the parts of the unit that work for your classroom, share it with students as a summer challenge, or keep it in your back pocket for next school year.
Bookclubs?
This week's Teacher Poll asks: Have you ever participated in a book club for Professional Development? Place your vote on the teacher poll on the TeachersFirst home page.
---
TeachersFirst Features
This week in our Featured Sites find some fabulous tools to teach vocabulary strategies:
Story Wars
Word Writer
WordSift
Knoword
Word Mayhem
And more
IMPORTANT NOTE: If you are reading this June 5th, or later, the link above will take you to the Featured Sites for the current week. Find the archived May 29th Features here, and don't miss our many other recent additions from the link at the bottom of the Featured Sites page.
As you teach your students some new vocabulary skills this week, I hope that some familiar (past) vocabulary runs through your own mind: vacation, summer, relaxation, reading, hammock, or whatever your "happy peace" may be. Have a great week as we enter June!
Melissa Henning
Educational Content Manager
TeachersFirst/Source For Learning