TeachersFirst Update Archives
Return to Update Archives List
TF Update 6/26/2016
Thinking Teachers Teaching Thinkers®
For Your Classroom
ISTE 2016 is officially here! If you are in Denver, please be sure to stop by booth 2634 and say hello. View our entire schedule of presentations at our booth and throughout the ISTE program. In this Weekly Update you will find many summer professional development opportunities. Take a look at our full listing of Summer PD Opportunities. Explore our Featured Sites, which are all recently added Edge tools. An Edge tool is Web 2.0 and a tool that creates something. It may be a tool that creates a simple mind map or a classroom management multi-purpose tool. If you enjoy being on the cutting Edge of technology, take a look!
Weekly Update Changes
Don't forget—our Update will no longer be sent out weekly. As exciting new initiatives are started at TeachersFirst, we strive to provide you with current, useful, and time-saving information. Starting in July 2016, the TeachersFirst Update will be sent out EVERY OTHER week. We hope this allows you some extra time to read our current happenings. There will not be a new update on July 3rd. If you're in the US, we hope that you have a wonderful July 4th celebrating with friends and family. A new update will be available on July 10th.
Share TeachersFirst—They will Thank You!
Are you a professional development trainer, ed tech coach, or graduate professor? If you plan to feature TeachersFirst at a workshop or PD session this summer, you can request materials to share by filling out this online form. As a free service from a non-profit, TeachersFirst relies on word of mouth from connectors like you to "get the word out."
---
Professional Development
OK2Ask Summer 2016
Registration is now open for ALL summer 2016 virtual workshops. Read our FAQ for general information about certificates, etc. Please be sure to read the detailed descriptions and suggested technology comfort levels BEFORE you register. Sign up here to be added to the OK2Ask Email list. Learn about all of the new PD sessions and opportunities!
Tuesday July 12, 6:00 - 7:30pm EDT; Summer 2016 Book Club Introduction (for Book Club Participants ONLY)

Wednesday July 13, 6:00 - 7:30pm EDT; Great Ideas for Developing Technology Infused Lessons

Thursday July 14, 6:00 - 7:30pm EDT; Cool Tools: Tools for Formative Assessment

Tuesday July 19, 6:00 - 7:30pm EDT; Go to the Edge: Tour of TeachersFirst Edge Tools

Wednesday July 20, 6:00 - 7:30pm EDT; Make the Most of Your TeachersFirst Membership
GoogleMania—Thursday July 21
TeachersFirst's GoogleMania is only a few weeks away. Mark your calendars NOW for this excellent PD opportunity. Throughout the day we will offer 9 Google-Tastic Topics, each presented in less than one hour. Learn more here.
---
TeachersFirst Exclusives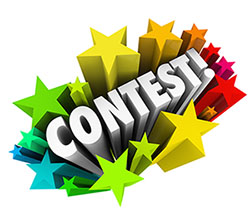 Enter Today to Win - TeachersFirst BYOT Lesson Plan Contest
TeachersFirst BYOT lesson plan contest will continue throughout mid-July. The official deadline is July 15th. If you haven't already learned about this fabulous opportunity, take some time today to learn more. The top 3 winners will receive a $100 Amazon gift card. Click here to learn more.
How do you unwind?
This week's Teacher Poll asks: What is your favorite way to unwind and relax? Place your vote on the teacher poll on the TeachersFirst home page.
---
TeachersFirst Features
This week in our Featured Sites:
Cloudschool
Classroom Heroes
Votesy
Symbaloo Lesson Plans
Stackup
Printing Press
Kifi
And more
IMPORTANT NOTE: If you are reading this July 10th, or later, the link above will take you to the Featured Sites for the current week. Find the archived June 26th Features here, and don't miss our many other recent additions from the link at the bottom of the Featured Sites page.
If you will be at ISTE, please stop by and say hello. And don't forget the many professional development opportunities available right here (at times that work for you).
Melissa Henning
Educational Content Manager
TeachersFirst/The Source For Learning, Inc.