TeachersFirst Update Archives
Return to Update Archives List
TF Update 7/25/2016
Thinking Teachers Teaching Thinkers®
For Your Classroom
We are only one week away from August. Many schools are gearing up for the first day of school. This TeachersFirst Update will focus on ideas, tools, and tips to get your new year started right! Why not begin with our First Day of School Icrebreakers. Use these resources to get your students engaged, comfortable, and communicating together. As the summer end approaches, we hope that you take a few final moments to rejuvenate and prepare yourself for a memorable and fabulous new year!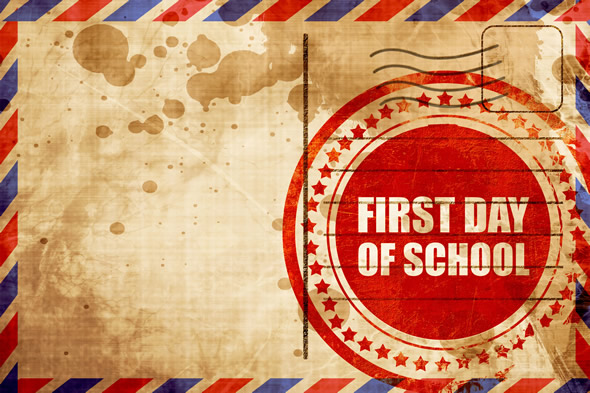 Olympics 2016
If you are back in school in time for the Olympics, take a look at our curated list of resources to use with all grades. Take your students to Rio (virtually) using Rio 2016 Olympics. View current events together. Learn about the science and history behind the Olympic sports. Don't miss the Science of the Summer Olympics site by NBC. This site offers short videos that hone in on the science and physics of many of the Olympics sports.
SFK K-12 Advisory Council
Nominate yourself today for the SFL K-12 Advisory Council. We are accepting applications now. All applicants must be TeachersFirst Members. Learn more here.
More Back to School Must-Sees
TeachersFirst is full of excellent resources to use as you start off your new year. We have chosen just a few to highlight this week.
If you haven't had a chance to look at TeachersFirst's Events Calendar, take a few minutes to explore. Find links to contests and events happening throughout the school year. Find some new inspiration and ideas for your students.

Don't miss our collection of Online Tools and Timesavers. This curated list of Editor's Choice resources includes a wide variety of tools. Find a way to grab your students' attention and reduce anxiety at the site, Calm. Are you trying to figure out how to arrange your classroom this year? Check out the Classroom Architect. This tool is sure to save you time!
How about DATs?
Did you know that TeachersFirst's BYOD Dream Tools are also referred to as DATs? A DAT is a Device Agnostic Tool. These tools work on ANY device and are available as both an app and a web tool. If you teach in a BYOD classroom, be sure to take a look at this collection of nearly 200 resources. This is an excellent resource to share with any colleagues new to the BYOD classroom.
---
Professional Development
FREE Summer PD
Are you interested in learning more about Edmodo, Google "Goodies," Getting Organized, or other Cool Tools? Registration continues for ALL summer 2016 virtual OK2Ask workshops. Read our FAQ for general information about certificates, etc. Please be sure to read the detailed descriptions and suggested technology comfort levels BEFORE you register. Sign up here to be added to the OK2Ask Email list. Learn about all of the new PD sessions and opportunities!
Tuesday, July 26, 6:00 - 7:30pm Eastern - Edmodo: Intro to Edmodo

Wednesday, July 27, 6:00 - 7:30pm Eastern - Edmodo: Optimizing Edmodo

Thursday, July 28, 6:00 - 7:30pm Eastern - Cool Tools: Tools for the Flipped Classroom

Tuesday, August 2, 6:00 - 7:30pm Eastern - Google: "No Fail" Google Quizzes

Wednesday, August 3, 6:00 - 7:30pm Eastern - Cool Tools: Tools for Organization

Thursday, August 4, 6:00 - 7:30pm Eastern - Edmodo for Classroom Communication
The Blog is Back
If you haven't visited the newly "refreshed" TeachersFirst Blog you are missing out! These short posts offer "just in time" professional development information in short snippets. Some recent blogs discussed managing stress, gamification vs. game-based learning, STEM, and more. Check back often as new blog posts are added frequently.
---
TeachersFirst Exclusives
Bulletin Board "Hang-Ups"
Let TeachersFirst help you prepare your classroom for the first day! Find inspirational quotes and more at TeachersFirst's Bulletin Board Hang-ups. Quotes include inspiration from sports, Chinese Proverbs, and many other inspirational materials.
Mentor or New Teacher?
Are you a new teacher starting your first teaching job? Will you be working with a student teacher or mentoring a new teacher? Don't miss TeachersFirst's ideas and help for newbie teachers, their cooperating teachers, and mentors. Click the Share widget to pass it on!
Get To Know Your Students
Take a look at this list of activities to help you to get to know your students on the first day of school. Activities are provided for all grade levels. Most activities are simple and take less than 30 minutes. Take time during that first week (or even first day) to build your class community.
Back to School Read-Alouds
We hope that you still have your librarian/media specialist, but if budgets don't allow that position OR if they are simply overworked, take a look at our Help! I Lost My Library/Media Specialist. This week we are highlighting a collection of Back to School Read-Alouds, perfect for the first few weeks of school. This particular book list was created for elementary level.
What is your favorite school calendar schedule?
While many schools still follow the traditional school calendar (after Labor Day to mid-June), many have turned to all year school, with only a small break in the summer. Some have also adopted a balanced calendar (starting in early August and ending around Memorial Day). This week's Teacher Poll asks: What school calendar do you prefer? Place your vote on the teacher poll on the TeachersFirst home page.
---
TeachersFirst Features
BACK TO SCHOOL - this week's Featured Sites are all tools that are useful to you (or your students) during the crucial first few days of school.
Group Maker Tool
Homeroom Mom
Random Name Picker
Bouncy Balls
Happy Class
Make An Animation
Readability
And more
IMPORTANT NOTE: If you are reading this August 7th, or later, the link above will take you to the Featured Sites for the current week. Find the archived July 24th Features here, and don't miss our many other recent additions from the link at the bottom of the Featured Sites page.
As the end of the summer approaches, we hope that you find some time to embrace the final relaxing and rejuvenating days of summer. Take time to sit on the porch and read that book. Take a final dip in the pool. Gear up and get ready and rested for a fabulous 2016-2017.
Melissa Henning
Educational Content Manager
TeachersFirst/Source For Learning