In Part 1 of this blog, we introduced you to Make Beliefs Comix and discussed the application of both the SAMR Model and the Triple E Framework to help you integrate Make Beliefs Comix into your instruction. Today's post offers detailed instructions for using this tool and shares classroom use ideas by subject.
Make Beliefs Comix:
When you arrive at the site, you'll be able to access all areas without registration or login except for Create Comix!. Across the top, you can click to access ready-to-go printables, comic starters, materials for special needs students, free e-books, and more. This resource is also currently available in 13 languages.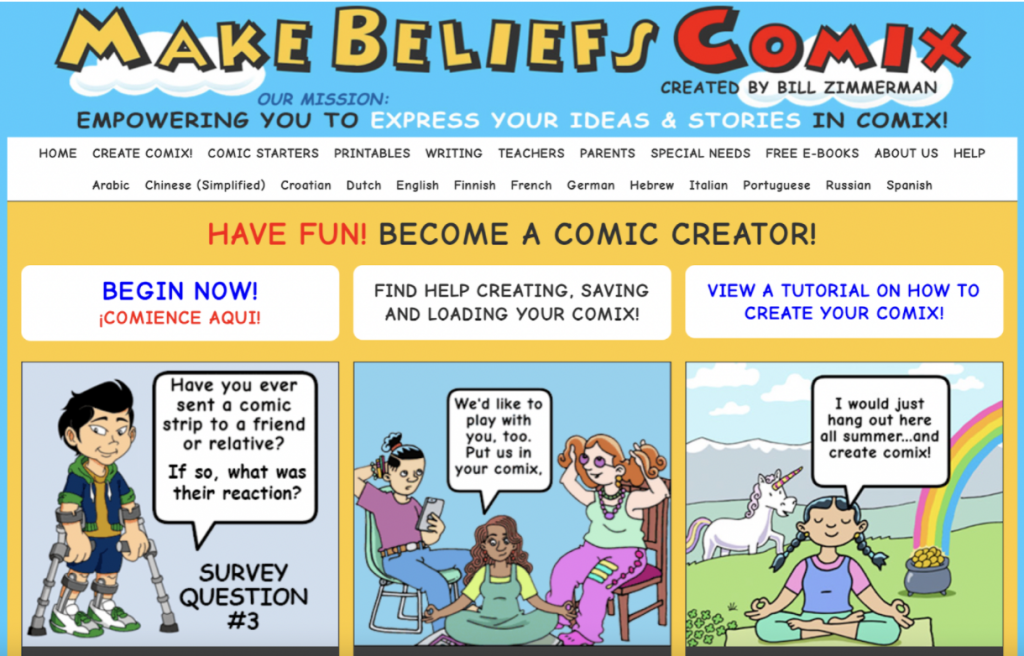 If you click on Create Comix!, you will be directed to log in or register. You can create a username (email optional) with a password, or you can use your Google account to register.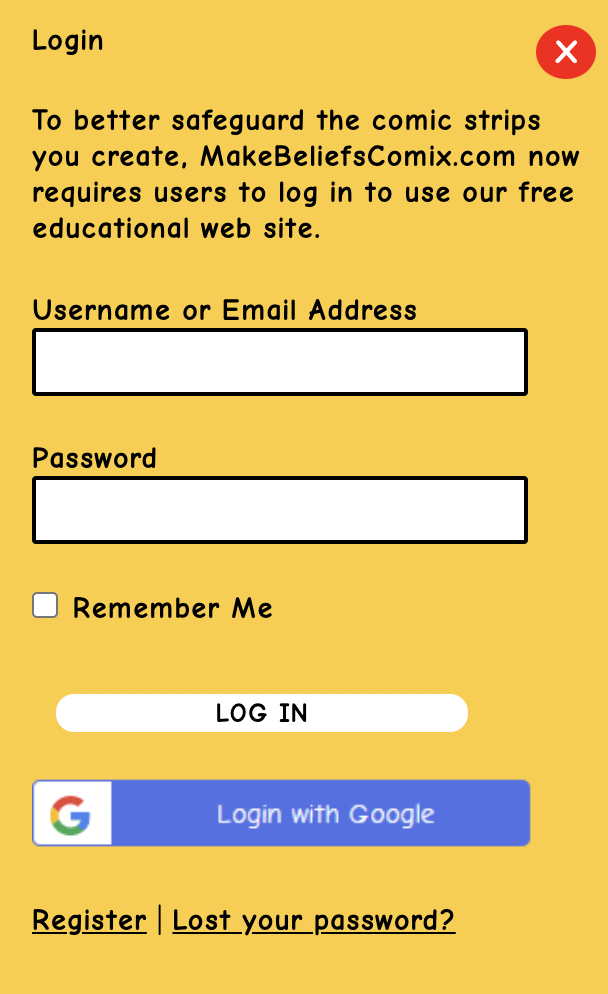 Once you are registered, you can begin to create! You will want to add a title to your Comix and add your name. You can create up to 18 panels in one Comix. There are buttons to add Characters, Animal Friends, Dialog & Prompts, Stationary, Objects, and Words.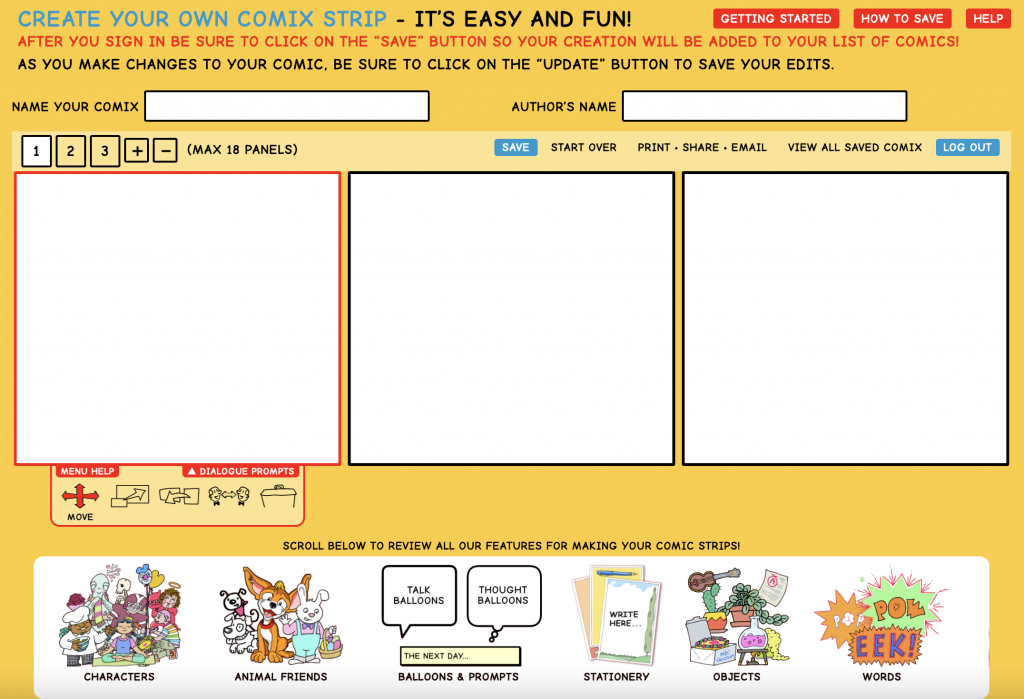 Click Characters to see the many available options. Click on the panel that you want to add the character to, then click and drag it to place it.
There are also many Animals to choose from, which are especially engaging for younger students and animal lovers.
The Balloon and Prompts option gives many different types of speech bubbles and text boxes.

Stationary gives you a new look for your text. You can write directly on the stationary, just as you would on the speech bubbles.

Add Objects and scale them to make them larger or smaller to fit your scene.

The Words options offer a comic "zing" by including colorful comic-like terms. Click and drag to add them to your panels.

Add your characters, animals, speech bubbles, and begin your Comix!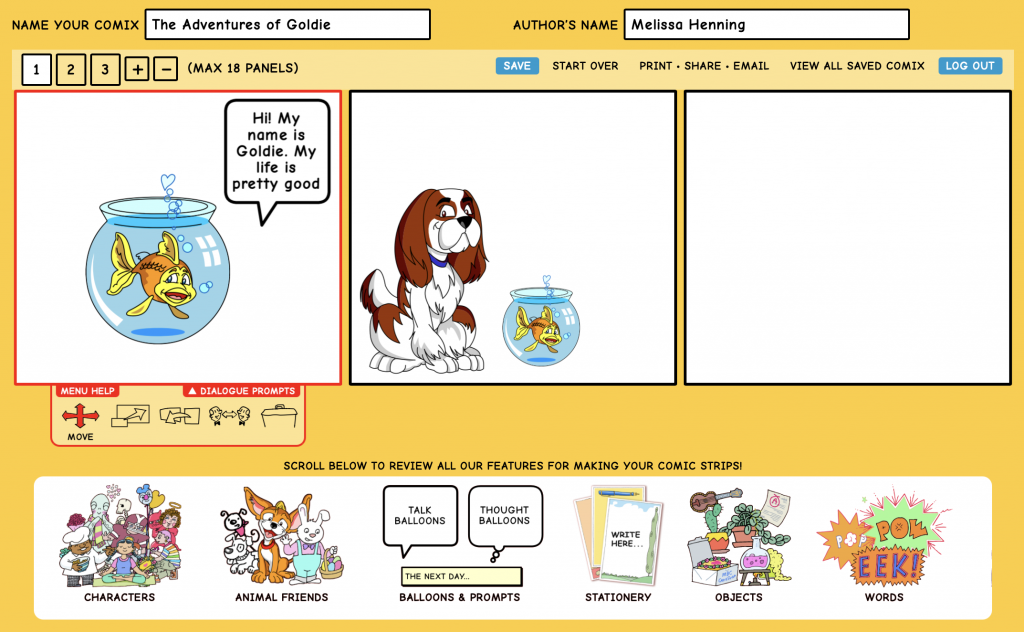 There are several options beneath each panel. You can click the arrows to move them around, use the scale button to change the size, bring an image to the front, flip or reverse your images, or delete.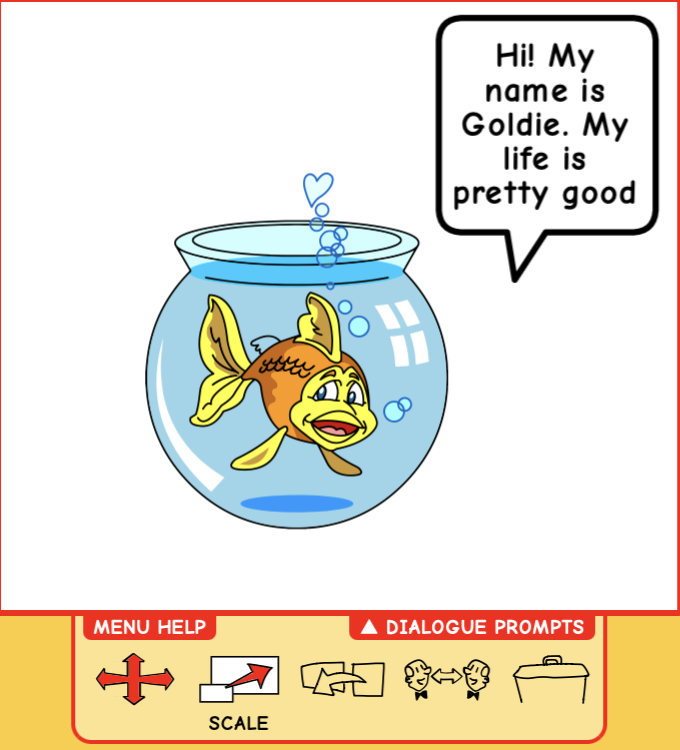 Add text and additional panels to your Comix. The balloon options also contain prompts. You can click a prompt to add a text box rather than a speech bubble.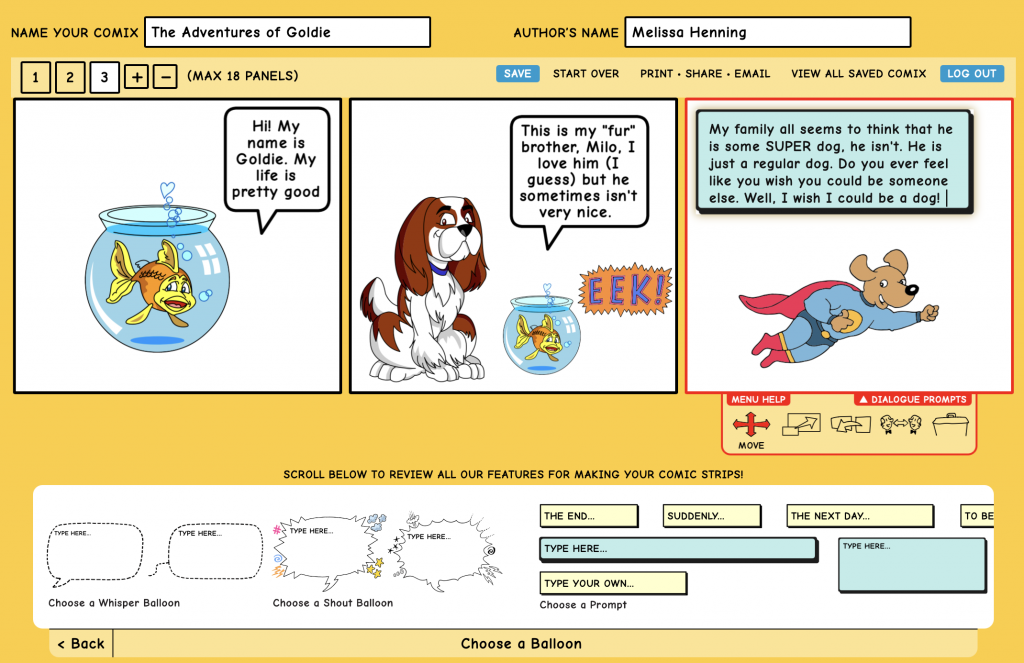 When you finish your story, you have three options. You can Review (go back and edit as needed); Save, Share or Print; or Email. If you choose to save, the online content will be saved within your account. You can share your Comix on Facebook or using the email option. You can create as many Comix as you wish within your free account.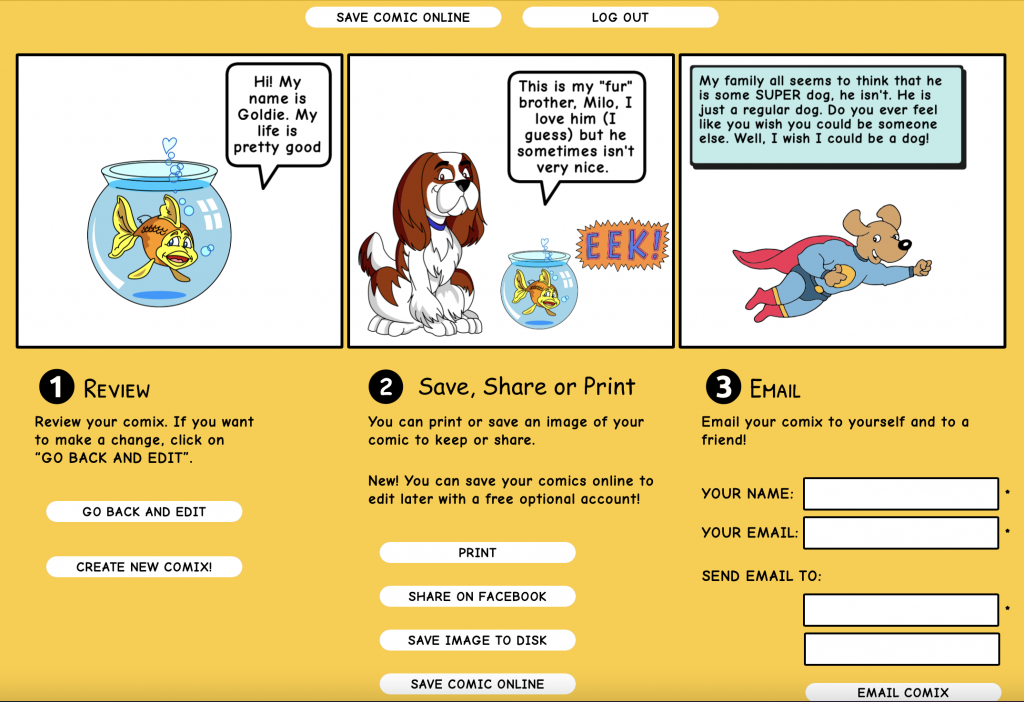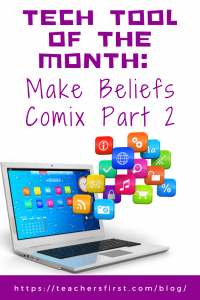 Classroom Use Ideas:
Make Beliefs Comix offers students a creative way to demonstrate understanding by creating their own original Comix. There are many ready-to-go features of this site that teachers could use immediately, such as the e-books, resources for special needs, and the printable templates. Below, we've included ideas for using the Create Comix! tool in various subject areas—but the only limitation is your imagination!
Create Comix about…
Social Studies:
Famous rivers around the world.
The capitals of African countries.
Places to visit in Mexico.
Current news articles or events.
Causes of the Vietnam War.
People in your community.
The U.S. Constitution.
Abraham Lincoln (or any past or current president).
Famous leaders of the past.
The Supreme Court.
Science:
The results of a science lab.
Parts of a cell.
Layers of the Earth.
Physics of soccer.
Why objects sink or float.
Famous inventions of the 20th Century.
The food chain.
Steps of the Scientific Method.
Weather phenomena.
The daily lesson. Use a quick 2–3 panel Comix as an exit ticket.
Math:
The steps in a word problem.
Vocabulary in algebra.
The order of operations (PEMDAS).
The difference between median, mean, and mode.
Roman numerals.
How to find area and perimeter.
Shapes in a geometry lesson.
Basic arithmetic.
Personal finance for secondary students.
Adding decimals.
Language Arts:
The difference between they're, their, and there.
The definition and identification of subject pronouns.
The difference between the mood and tone of a story.
The similarities and differences of main characters from a story.
The theme of an article or story.
Vocabulary related to a novel.
The setting of a story.
The main idea of a story.
A chapter analysis of a novel used as an exit ticket.
Demonstrating understanding of alliteration or personification.
Art & Humanities:
Famous places to visit in Germany (in German class).
Instruments from the orchestra.
Music from around the world.
Tools used in art class.
A famous musician.
A location that speaks the language taught in a world language class.
Various techniques in art.
Art or music from various time periods in history.
Vocabulary words in the language taught in world language class.
How to conjugate verbs in world language class.
Additional Video Tutorials and Articles:
Have you used Make Beliefs Comix in your classroom or for professional learning? Share your activities in the comments below!