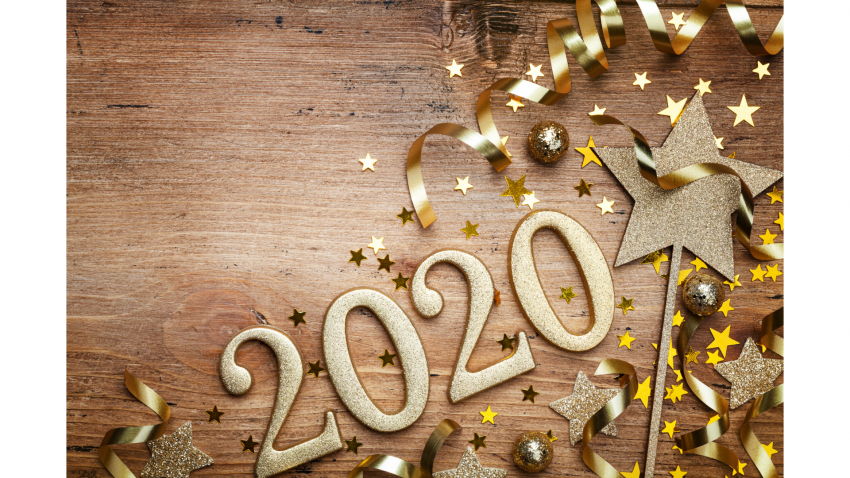 Fresh Professional Learning for the New Year
Start the New Year by investing in yourself with free, quality professional learning! From virtual workshops to tech-infused blog posts, we've got your edtech needs covered this winter. 
| | |
| --- | --- |
| Our winter OK2Ask sessions begin this month and are open for registration now. Save your seat to learn about flipped and blended learning, data and charts, FlipGrid, cool tools for social studies, and other engaging tech topics. | Visit the Infusing Technology blog to read short posts covering topics such as science fiction, inclusive education, coding, and featured tech tools. Gain insights from our seasoned edtech coaches and be inspired to try something new. |
Celebrate 100 Days & Mentoring
The 100th day of school is quickly approaching and below we share some of our favorite ideas for how to celebrate. Plus, visit our curated collection of resources for mentoring to help you and your students through your mentoring journey, 
| | |
| --- | --- |
| Have fun with the number "100" while practicing math and celebrating a milestone. We share 50 of our favorite activities plus suggestions from other web sources for marking the 100th day of school with elementary and middle school students. | January is National Mentoring Month. Find tools to help prepare students for college or future careers, anti-violence tools, ways to empower girls, character building, and more. Use these resources to coach, lead, teach, and mentor in your classroom. |
January Happenings
January provides many opportunities to celebrate and learn, including International Creativity Month, Martin Luther King Jr. Day, and more. Below we share teacher-reviewed resources for incorporating these events in your classroom.
International Creativity Month

January is International Creativity Month. Discover practical ways to foster student creativity using Guilford's model of Divergent Thinking in our Dimensions of Creativity: A Model to Analyze Student Projects section of TeachersFirst.
Spark curiosity and learning

This month is the anniversary of many inventions and discoveries: Morse demonstrated his telegraph, Galileo discovered Jupiter's moons, Antarctica was discovered, and more. In honor of these and more, Kid Inventor Day is celebrated on January 17th.
January 20th is Martin Luther King Jr. Day

This unit offers three lessons for grades K-4: Listening to a Vision, Breaking Color Barriers, and The Mathematical Montgomery Bus. Each lesson includes 2-3 versions for different grade levels.
Strengthen communication

The topic of our January 16th Twitter chat (8 pm ET) is tech tools to enhance school to home communication. We will discuss the importance of school-to-home communication and explore strategies on how to strengthen communication with families.
Classroom New Year's resolutions

This week our poll asks: What is your main New Year's resolution for your class or teaching? Share your response with our community and view the replies of other educators.
More Content to Explore for the New Year
While these treasures are useful any time of the year, the start of a new year is the perfect time to evaluate your needs and to find new resources to try.
Brought to You by TeachersFirst
Connect with us
Twitter | Facebook
Editorial
Contact the editor
About TeachersFirst
TeachersFirst is a collection of curated, classroom-ready content and ideas — including teacher-authored reviews of thousands of web resources. Built-in guidance from seasoned professionals makes effective classroom technology use trouble-free. TeachersFirst is made available free to K12 teachers by The Source for Learning, Inc., a nonprofit that has been providing educational resources for more than 40 years.