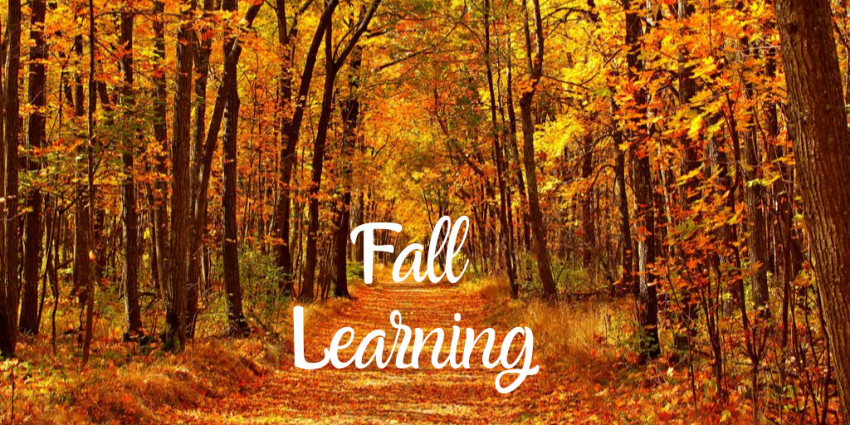 Travel & Explore with Your Students
Join Globetracker's Mission, starting today, a geography adventure for grades 2-6. Looking for some out of this world learning? World Space Week began on October 4th, find space-centric resources below. 
| | |
| --- | --- |
| Globetracker is a ready-to-go engaging geography unit for students in grades 2-6. Each week students vote on what happens next. This year the mission is focused in the United States. Study geography terms, landforms, map skills, and more. | The 2019 Theme of World Space Week (October 4-10) is "The Moon: Gateway to the Stars." Help students celebrate science and technology, and their contribution to the betterment of the human condition with books from our Solar Systems and Space collection. |
Fall Professional Learning
Invest in yourself with free, quality professional learning! Refresh your teaching toolbox by joining our upcoming OK2Ask® virtual workshop on Augmented Reality. And join us on Twitter to expand both your PLN and your edtech toolkit.
| | |
| --- | --- |
| Join us for a free virtual workshop this Tuesday at 7 pm ET. The topic is Augmented Reality in the Classroom. Understand what Augmented Reality (AR) is and the difference between place-based and marker-based AR. And, plan an AR activity for the classroom. | |
More to Explore in October
October offers many educational opportunities with National Bullying Prevention Month, National Metric Week, Dictionary Day, Digital Citizenship Week, and Earth Science Week! Check out the various resources shared below for each observance. 
October 6 - 11

Today is the first day of National Metric Week, celebrated the week of October 10th (10/10). Integrate this collection into your lessons to help students understand the importance of the number 10 to the metric system. Find resources for all grades.

Learn about centimeters, meters, grams, kilograms, and more »
October 13 - 19

In honor of Earth Science Week, we share a collection of books related to the curriculum. This installment of CurriConnects is all about Earth Science. Find books for various levels about the Earth, ocean, pollution, and other topics.
October 14-18, 2019

Digital Citizen is one of the ISTE Standards for Students. It is essential that educators teach students positive digital citizenship habits at an early age. Navigate your way through this list of resources related to digital citizenship.
October Observances

This week our poll is focused on the weekly celebrations in October. Which of the following three topics is discussed the most in your class/curriculum: National Metric Week, Earth Science Week, or Digital Citizenship Week?
More to Explore
Discover 6 additional areas of TeachersFirst. 
Brought to You by TeachersFirst
Connect with us
Twitter | Facebook
Editorial
Contact the editor
About TeachersFirst
TeachersFirst is a collection of curated, classroom-ready content and ideas — including teacher-authored reviews of thousands of web resources. Built-in guidance from seasoned professionals makes effective classroom technology use trouble-free. TeachersFirst is made available free to K12 teachers by The Source for Learning, Inc., a nonprofit that has been providing educational resources for more than 40 years.