---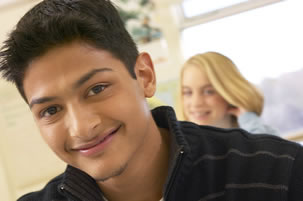 9. Have realistic expectations of your ENL/ESL student.
Be familiar with his level and of what you can expect of him/her at that level.

TeachersFirst has a description of ENL/ESL levels to help you think about what your student may be capable of doing in your class. These will also help in dialog with other teachers who work with this student.
Students learning a second language often understand a great deal more than is apparent by their language production abilities, so it is not a waste of time to keep talking and explaining using simple language, even though you might not see any response.