Right click and SAVE AS
to download the Google Earth file for this episode

Use free Google Earth software
to OPEN it, using File> Open.

Find more tech info here.
---
Wednesday
Mr. Vuhn was very lucky because Uncle GT let him spend the night in London. So he got to see everything that he wanted to visit. Big Ben, Buckingham Palace, and Tower Bridge all looked amazing. He even got to see a bunch of places that we had never heard of. London is just as breath-taking as Paris in the many photos that Mr. Vuhn has text to us.


This is going to get a little confusing... so get ready. Mr. Vuhn just called us and told us that he was checking into his hotel in Geneva, Switzerland. He has been busy! Yesterday he was in Germany. I know you are all probably a bit confused because last time he wrote he was in Paris and London. Well, Uncle GT called us late on Tuesday night and told us that Phoebe had purchased a train ticket from Paris to Geneva, Switzerland. He also called Mr. Vuhn, who immediately went to the airport and took a flight on the company jet to Germany, where Uncle GT was waiting to meet him. They are both spending the night in Germany and then flying out first thing Wednesday morning (earlier today) to get to Switzerland. So last night they spent the night in Berlin, Germany (the capital city). They found each other quickly and both arrived early enough to learn a lot about Germany. Mr. Vuhn told us an incredible story.


Mr. Vuhn was absolutely starving when he arrived in Germany for the night. Luckily there was a small German market right across the street from his hotel. So he checked into the hotel and immediately headed to the market to get some yummy German food. Uncle GT walked along to the market. On their way to the market, something very frightening happened. Mr. Vuhn saw a motorbike driving very quickly down the small lane where he was walking. Mr. Vuhn saw an elderly woman getting ready to cross the street. The motorbike was heading straight towards the woman. Mr. Vuhn ran and grabbed her and pulled her out of the way. Her bag of groceries went all over the lane. The driver of the motorbike pulled over and apologized. He was on his way to pick up his daughter from ballet lessons and running late. He made sure everyone was okay and jumped back on his bike and left. The woman, Fraulein Garrett, thanked Mr. Vuhn profusely for helping her and making sure she wasn't hit by the motorbike. Uncle GT and Mr. Vuhn helped her to clean up the groceries from the road. She told him that she was just about to go home and make dinner. She lived alone and wanted to thank him for saving her from the crash, so she invited him and Uncle GT back to her house, to eat outside on the porch. The house was on the same street as his hotel and the market, and they both agreed since they were going to stay outside on the porch. Fraulein Garrett told them some really neat information about Germany and herself. She was 93-years old. She used to be an English teacher. German is the primary language in Germany, but many German students learn English in school. I guess this is kind of like Geo and I learning Spanish, French, or Chinese in our American schools. So Fraulein Garrett spoke English very well. Did you know that the word "Fraulein" is just like the word "Miss" in English (you know -- the surname of some women - like Miss Smith, my 9th-grade Geometry teacher). Okay, Uncle GT is calling us again. Geo will write more about the German adventure after we chat with Uncle GT.
-
Meri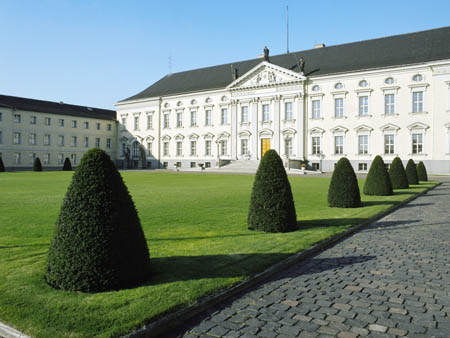 The Berlin Wall In Virtual Reality - BBC Click

Airpano
Take a virtual tour of a famous castle in Germany.
---
Wednesday Evening
Ok, back to the adventures in Germany. Yesterday, Fraulein Garrett taught Mr. Vuhn (and Uncle GT) a lot about the country of Germany. Germany is located in the heart (center) of Europe and has the largest population of all of the countries in the European Union. Fraulein Garrett explained to Mr. Vuhn that the EU (European Union) is comprised of 27 countries. Some of the EU members include Hungary, Austria, Belgium, Poland, Finland, France, Germany, and numerous others. The European Union was established in 1993. To be a member of the EU, countries must have a stable democracy, respect for human rights, fair laws, a functioning market economy that is able to compete within the Union, and some other requirements. Not all of the countries in Europe want to be part of the European Union. It seems like more countries join the EU every year. The largest increase (so far) was in 2004 when the EU added 10 additional countries. It kind of reminds me how the United States grew from 13 colonies up to 50 states, but the EU is not one country the way the U.S. is. I wonder if the EU will continue to grow. I also wonder why some countries, like Switzerland and Norway, don't join the European Union. What do you think?


There are over 8 million people who call Germany their home. Germany is surrounded by nine countries - Denmark, the Netherlands, Belgium, Luxemburg, France, Switzerland, Austria, Czech Republic, and Poland. Germany is about the same size as the state of Montana (about 357,000 square kilometers). The climate of Germany is both temperate and marine. Both winter and summer are cool, cloudy, and wet. There are occasional days with warm mountain wind (referred to as foehn). Foehn winds are dry and hot. Over 33% of the land in Germany is arable. Germany grows many agricultural products such as wheat, barley, fruit, cabbages, potatoes, sugar beets, and others.


Fraulein Garrett also told Mr. Vuhn and Uncle GT that Germany has a wealth of natural resources. Of course, they have their arable land - but they also have coal, iron ore, lignite, natural gas, nickel, copper, construction materials, salt, potash, uranium, and others. In fact, Germany is among the world's most technologically advanced (and largest) producers of steel, coal, cement, chemicals, iron, machinery, vehicles, electronics, machine tools, foods and beverages, textiles, and shipbuilding. Some of the items that are exported the most from Germany include textiles, machinery, vehicles, chemicals, and metals. I wonder what car companies are based out of Germany? I have heard that BMW and Porsche are both made in Germany. Do you know of any others? The largest percentage of the exported goods from Germany goes to France (about 10%), followed closely by the United States and the United Kingdom.


Did you know that over 90% of those living in Germany are from German ancestors? That means they grew up in Germany; they didn't move to Germany from another country. About 34% of German residents are of the Protestant religion, and 34% of German residents are of the Roman Catholic religion. The remaining 30ish%, are a mix of various religions or don't practice any religion.


Mr. Vuhn was quite smart, he also asked Fraulein Garrett to teach him some German phrases. He learned how to say Hello, I am your friend, and Help. You may not have realized this, but Dewey is part German Shepherd. He is trained to know that someone is speaking the truth - If they are speaking in German. I sure hope Phoebe doesn't figure out that he understands German! I wonder if Uncle GT knows any German?


The following day, Mr. Vuhn and Uncle GT took the agency's jet to Geneva, Switzerland. Tomorrow there is a Global Warming virtual conference taking place in Geneva, but a small crowd is attending in-person. Uncle GT is pretty sure that Phoebe will be attending. We will update our blog ASAP. So what should we do next on our mission to find Dewey the truth-sniffing dog?
-
Geo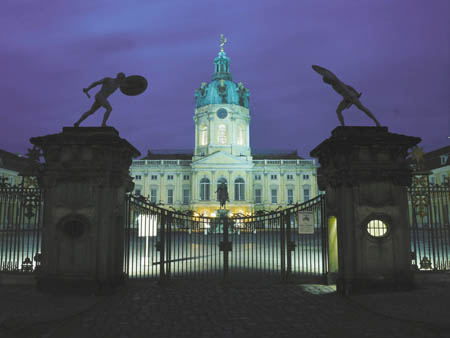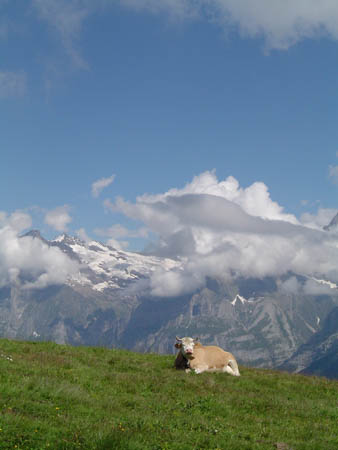 Map of Europe
Can you find the city of Berlin on this map? Can you find Switzerland? What cardinal direction did we travel going from Berlin, Germany to Switzerland.
Tell Geo and Meri what to do:
---
---
Copyright © 2011-2021 by The Source for Learning, Inc. All rights reserved.