TeachersFirst's Grant Sources and Contests
Finding money for classroom technology, for special projects, or for your own professional development can be tough with today's shrinking school budgets. TeachersFirst is committed to helping teachers use technology effectively as a teaching tool. We offer these listings as possible grant sources for your educational technology and other projects. Be sure to read the details carefully when submitting grant proposals to improve your chances of success.
TeachersFirst has no affiliation with or interest in any of the grant sources or competitions listed below. We offer this information strictly to assist teachers and educational groups in locating funding sources. If you have questions about any of these listings, please contact the organizations directly.
If you are successful in obtaining a grant that you find on our site, let us know! We will gladly share your tips for success with other teachers.
If you are a foundation or business offering grants to innovative educators using technology effectively as a teaching tool, please contact TeachersFirst so we may include your grant information on this page.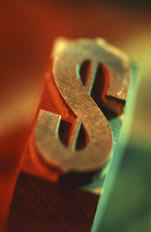 Other TeachersFirst Special Topics Collections