Adapt-a-Strategy
Adjusting lessons for ENL/ESL students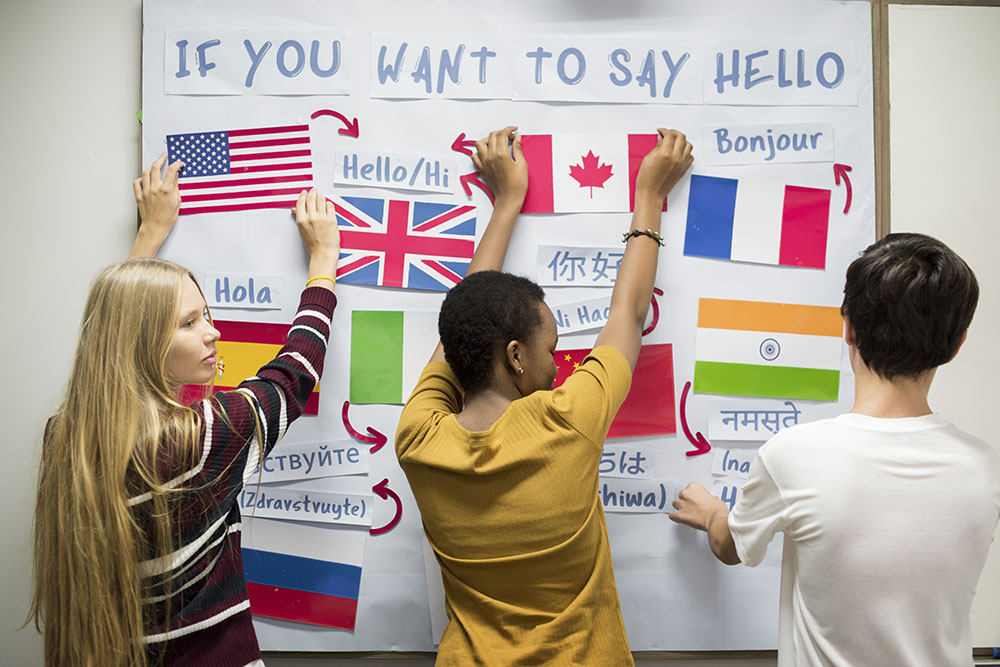 Strategies Across the Curriculum
You might also find that some students with primary English knowledge struggle heavily with vocabulary, reading, writing, grammar, and spelling skills. Utilizing techniques suggested here may also be highly beneficial to them as well. We have focused on common learning opportunities (in the classroom and virtually) as well as tools, activities, and strategies to help ENL students (along with other learners) to experience success and confidence while engaging with new and unfamiliar materials. You will likely find that some work for your learners' needs and your subject area(s), while others will not be effective. Consider sharing the information with a colleague who works with learners that might benefit as well!
---
The Learning Process
Complete a pre-assessment of the class to help you know your students and the foundational skills they might already possess.
Activate background knowledge to make learning more meaningful.
Ask learners to brainstorm what they already know about a topic and encourage their thinking with specific questions.
Tools like picture dictionaries should be readily available in all classroom and at-home learning settings.
Be cognizant of the readability levels across all subjects and resources. This tool can help you to learn whether potential learning material is a good fit for your students' needs.
Utilize graphic organizers and visuals to help make explicit connections.
Develop learning experiences that include references to students' cultural backgrounds.
Stimulate interest in subject matter by making connections to each learner's background.
Provide a copy of your teaching notes and study guides in advance.
Utilize music and rhythm to reinforce learning goals.
Recognize strengths and interests within individual learners. Utilize these while helping students to understand concepts.
Consider providing an outline that students can fill in while taking notes in class.
Share online learning puzzles and games that will reinforce language development such as these: Online ESL Games, Lillian's toolbox, Word-to-Picture/Picture-to-Word Games, and Using Games in the ESL Classroom.
Offer interactive study aids that can be replayed and reused independently as needed.
Be mindful that students might not know about or understand how the U.S. education system works.
---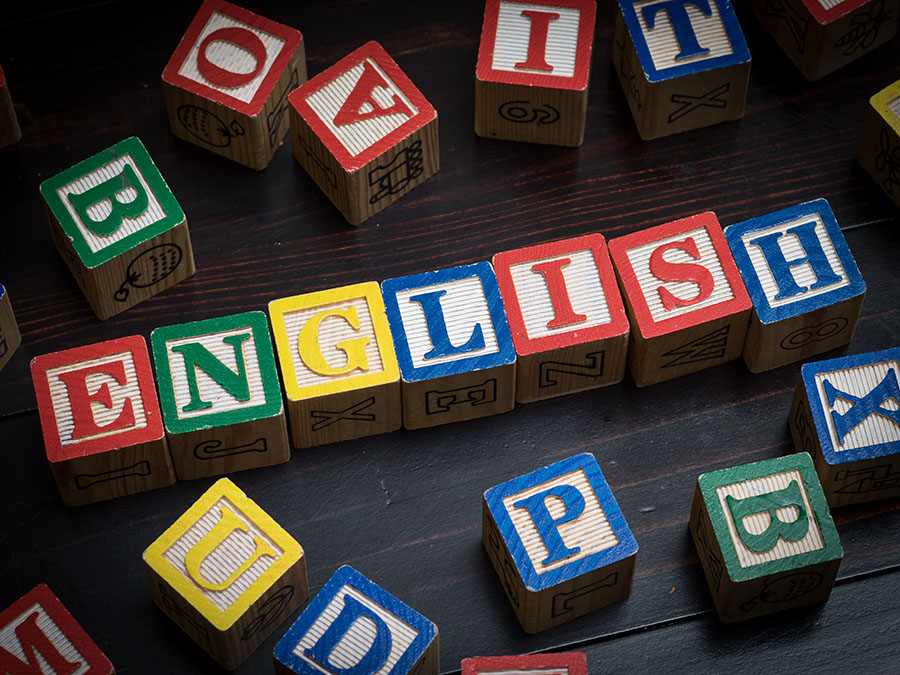 Vocabulary
Pre-teach vocabulary words in advance.
Teach new vocabulary by connecting words to students' prior knowledge and experiences.
Show students that words can have multiple meanings and connotations.
Encourage learners to connect new words to those in which they are already familiar with. Allow them to draw relevant pictures or write words which match their meanings.
Remember that words including summarize, paraphrase, and analyze, among others, are words that we may assume our students know and understand. ELL students will also need to learn the meanings of these types of words before completing tasks and assessments. Tools like Academic Word Finder can help.
---
Reading
All subjects require reading to an extent, therefore, utilizing appropriate strategies in reading is critical across the board.
Before reading, preview the text through visuals and discussion. Assess prior knowledge and actively listen to each learner's response to help guide additional questions and responses.
Activate background knowledge and guide students to make predictions.
Pause while reading to check for understanding.
Choose texts at an appropriate level that supplement or enhance the curriculum. These can be used for independent reading as well.
It may be appropriate for a learner to read information in his or her native language and then re-read the information in English to help build understanding and make concrete connections.
Teach learners to monitor their own understanding as they read by developing metacogni- tive awareness.
Audio books can allow students to read for enjoyment while gaining new vocabulary and understanding.
Increase student interest by utilizing a variety of texts and include thematic literature at appropriate learning levels so all students can participate and gain confidence.
Teach lessons in current events and use student-centered materials and lessons like the ones listed here rather than a newspaper or article: News for Kids, Current Events Lesson Plans, DOGOnews, and Teaching Kids News.
Explore figurative language with concrete examples. Older students may benefit from resources similar to this one with color coding.
Focus specifically on idioms and try to use them in your daily language with learners. These resources may be beneficial: Many Things.org Daily, English Daily Idiom, Phrase Mix, and Idioms Illustrated.
Consider using reader's theater to increase fluency, comprehension, and prosody.
Teach the importance of using context clues and how to use context clues to help with understanding.
---
Writing
Explain plagiarism and copyright with specific examples. This can be tied into already-planned lessons. Look for teachable moments that will lend themselves to discussing these topics and consider using tools that provide examples and practice.
Utilize dictionaries as tools with explicit instruction and highlight the benefits that a thesaurus can provide. You may find these dictionaries helpful as well: English Picture Dictionary, One Look Reverse Dictionary, Learner's Dictionary, Linguee phrase translator, and Learning Chocolate.
Additional tools such as Google translate and Microsoft translator are also beneficial.
Offer opportunities for free writing and journaling with a focus on correcting grammar.
Help students learn to ask and correctly answer questions.
When teaching spelling, encourage the use of words in context with a focus on sentences. Students can use this tool to help "hear" their words in context.
Provide varied opportunities for language expression and linguistics across multiple subject areas.
---
Mathematics
Provide additional time to complete assignments as needed.
Emphasize key words in your instruction.
Focus on math strategies one at a time. Focus on additional strategies when appropriate.
Use visuals of diagrams, math problems, math tools, etc... in the classroom. Have them readily available for students as handouts to refer to as needed.
Focus on time order words and key terms in math problems.
Utilize highlighters and sticky notes and demonstrate how to find key words while working through a problem.
Students may find catchy tunes and lyrics to be helpful when processing math steps and skills.
Play math games that allow students to practice their skills independently.
---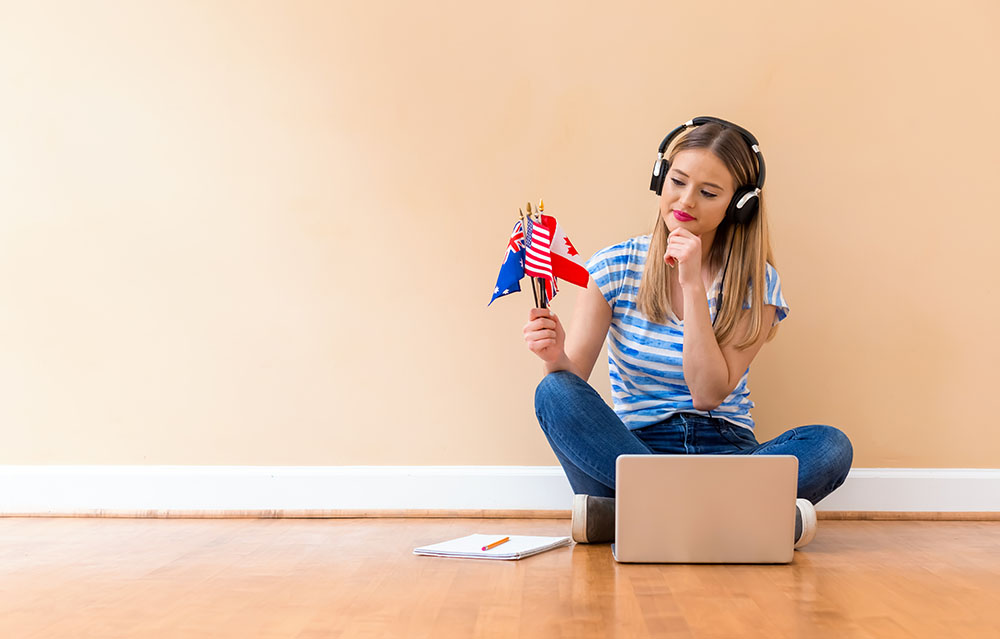 Technology
Teach learners to turn on and use closed captions for videos when available.
Show students how to use a web browser which support ELL learners and encourages them to utilize search tools independently.
Give students access to online picture dictionaries like this one that utilizes photographs to help make connections. This can be used independently in class and at home, when applicable, to help develop vocabulary skills.
A tool like Lingro allows all words on a page to be clickable, providing a definition for any word on the page.
Be conscientious of the technology that a student may or may not have access to while working at home.
---
Science/Social Studies
Use tools such as Quizlet to allow learners to practice vocabulary words.
Rewrite directions and information when needed.
Ask clarification questions frequently to check for understanding.
Provide exposure to vocabulary in a multitude of ways, including visually and through listening and speaking.
Create and/or utilize online vocabulary flashcards.
Utilize graphic organizers and other visuals when applicable to explain terms.
Connect vocabulary words to words from a student's first language.
Provide opportunities for students to work with peers when appropriate.
Encourage students to look at word parts to help gain knowledge about unknown terms.
Utilize games and music to help students grasp concepts.
Connect lessons to current events and student experiences.
It is beneficial for students to be able hear text being read aloud to them while viewing the text on the page or screen. This tool allows one to insert text and then listen as it is read aloud.
---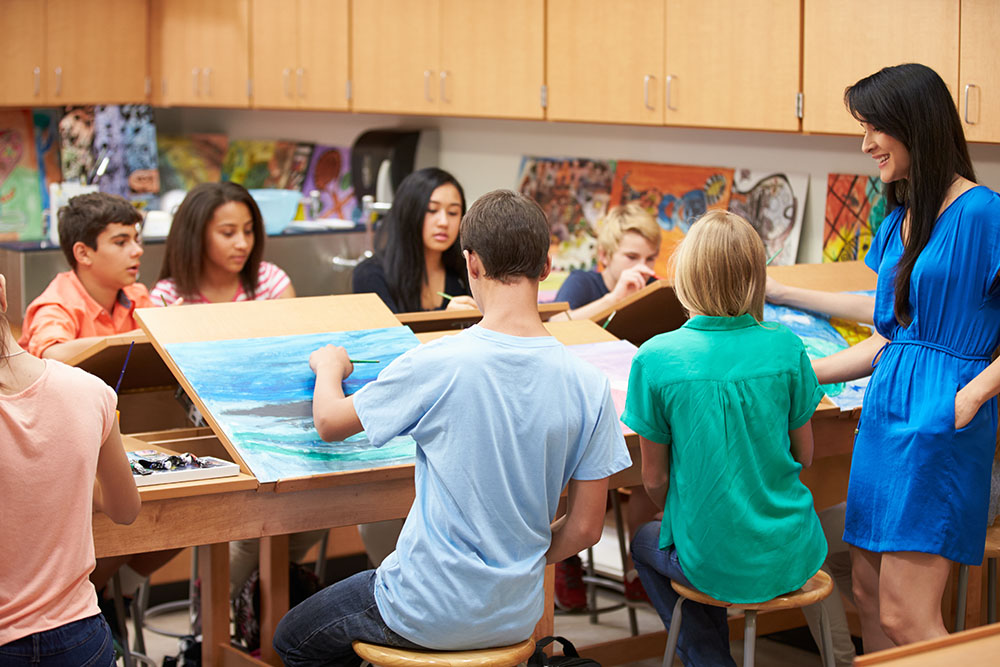 Art and Music
Build background knowledge and utilize questioning techniques to help students make connections.
Utilize a variety of visuals that help student to make connections between course content and their cultures.
Provide opportunities for directed activities as well as independent activities.
Consider highlighting artists, musicians, and techniques that might have a strong connection to a student's personal background.
Provide vocabulary words with pictures when applicable.
Consider using drama opportunities to increase fluency, comprehension, and prosody.
---
Physical Education
Physically demonstrate skills such as throwing overhand, dribbling a ball, or running to a base.
Utilize diagrams and pictures to explain motions and rules.
Label visuals with important key words.
Words like pass, bounce, dribble, hit, and shoot may apply to sports in different ways. Therefore, demonstrating them and using applicable vocabulary words while doing so will be helpful.
You may find additional study aids and tools for learners here.
---