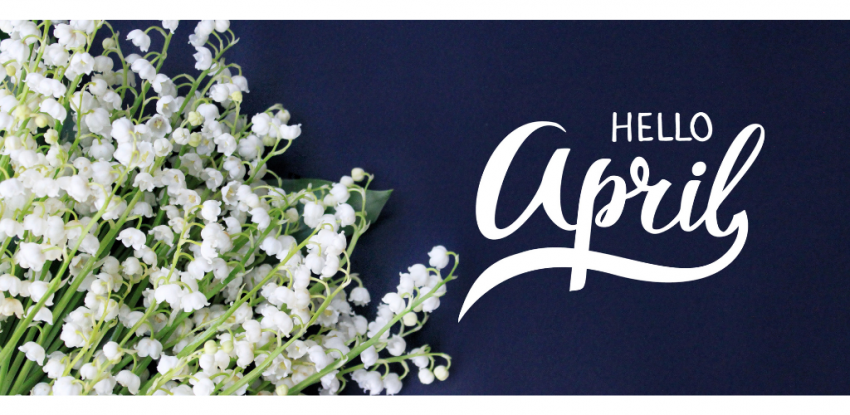 Looking for a way to leverage your students' interest in social media and technology? Check out MySciLife, an educational social media platform for grades 5–9 where students learn by researching, personifying, and interacting as the science concepts they're learning about.
Create your free account and get started >>
Discover Ways to Enjoy the Outdoors in April
April showers may come and go, but there are still many opportunities to get outside and enjoy the sunny days! In this section, we're highlighting four events happening in April that encourage students to enjoy the outdoors. From creating a garden to walking a pet, find new ways to learn while enjoying the fresh springtime air. 
| | |
| --- | --- |
| This curated list of books teaches students about a wide variety of animals (owls, monkeys, dogs, and more), habitats, and pets! Encourage students to read and write stories about pets during National Pet Month. | |
| | |
| --- | --- |
| | Take a swing at making connections between your curriculum and baseball. Invite students to create their own baseball-related activities about the concepts you're studying right now like math word problems, scientific analysis of physics, and writing. |
This Week at TeachersFirst
This week, there are three ways that you can learn and grow: collaborate with our tech coaches at our next free virtual workshop this Tuesday (4/6), read a blog post related to gardening, and give your class's input in this week's poll about pets!  
Tuesday at 7 PM ET

There are many reasons to use portfolios in the classroom—to document student growth, reflect on assignments, and more. Join us this Tuesday (4/6) as we learn about three tools for creating student portfolios and ideas for using portfolios with students.
Infusing Technology Blog

There are plenty of reasons students in school should be involved in gardening activities. This blog post highlights objectives, activities, and web resources in science, technology, engineering, life skills, and math, all related to gardening.
Pet Poll

This week, our poll involves your students! Take a poll of your class to determine which pet is owned by the greatest percentage of your class. Share your winning vote in our weekly poll!
Six More Engaging Areas to Share
Discover six additional areas of TeachersFirst to use for your lesson planning and to share with your students. 
Brought to You by TeachersFirst
Connect with us
Twitter | Facebook
Editorial
Contact the editor
About TeachersFirst
TeachersFirst is a collection of curated, classroom-ready content and ideas — including teacher-authored reviews of thousands of web resources. Built-in guidance from seasoned professionals makes effective classroom technology use trouble-free. TeachersFirst is made available free to K12 teachers by The Source for Learning, Inc., a nonprofit that has been providing educational resources for more than 40 years.