"Tell me and I forget, teach me and I may remember, involve me and I learn."
Benjamin Franklin
There is no denying the importance of teaching our students STEM (Science, Technology, Engineering, and Math) skills to our youngest learners. Careers in STEM fields will have the highest pay and the most opportunity for growth in the future. It is critical that we present our students with quality learning experiences in the STEM fields to teach them problem-solving skills, inquisitiveness, and to develop a hunger for new learning through research.
A quick search for reviews with a STEM tag on TeachersFirst provides over 100 resources for grades K-12. These include sites with games, computer coding, video tutorials, and free lesson plans. Find out more information on each tool by clicking the "more" link to open up the full review. Here you will find a complete description of the resources along with ideas on how to use them in the classroom. If you want to narrow your search down to a specific topic such as engineering, click on the engineering tag in a review to view all reviewed resources (107 at the time of writing this article!).
Braingenie from the CK-12 Foundation is a math and science site for grades 1-12 correlated to Common Core Standards. It provides practice and quizzes on over 5,000 skills. Create a teacher account at Braingenie to add classes and assign activities. Once students participate in the activities, you receive a class report with details of student progress. For a tutorial on how to use Braingenie be sure to check out this tutorial for parents and teachers.
Find excellent hands-on learning activities for K-6 students at  24/7 Science by The Lawrence Hall of Science. Here you can perform experiments such as making glue using household materials. Take your experiment a step further and find out what happens when you change some of your materials – is your glue stickier or weaker? Other examples of activities include bridge building and parachute drops. Make the most of these activities by viewing the Professional Development videos and archived webinars on how to lead science activities effectively.
Demonstrate engineering concepts through real-world situations with Learn Engineering designed for students interested in careers in engineering. This site allows students to explore several different fields of engineering focusing on specific concepts within that area through videos, problems, and application.
Stembite is a YouTube Channel by Andrew Vanden Heuvel that takes a look at science in our everyday world. View the welcome video for a quick overview of Heuvel's view of the world, then look at the many playlists for exploring science through everyday experiences.
You can count on PBS to offer quality materials in all subjects, and Catch the Science Bug is worthy of the PBS name. The goal of Catch the Science Bug is to get children, especially girls and minorities, interested in science. One of the most useful portions of the site is the Science Files. Here you can start your own science adventure using pumpkins, cardboard boats, and observing animals.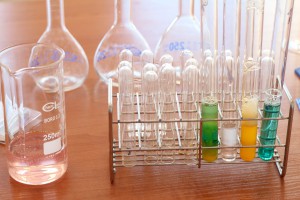 One thing to keep in mind is that STEM isn't an isolated topic that stands on its own.  STEM concepts should be woven throughout core content. The goal is for students to develop a deep understanding of math and science content through hands-on learning and problem-solving opportunities. Successful STEM lessons include:
Connections to real-world problems and situations
Lessons guided by the Engineering Design Process
Hands-on and open-ended lessons and activities
Working with teams as part of the problem-solving process
Rigorous math and science content involving the use of technology as much as possible
Opportunities for student failure as well as multiple right answers
Here are some other tips to make STEM lessons run smoothly:
Read through activities carefully before teaching the lesson – make sure you have all the proper materials and the proper environment for experiments
Do a test run. This helps you discover any possible pitfalls or situations that may come up during the activity.
Make sure you know the key concepts that you want to teach and come up with a list of essential questions to consider.
Decide how to run experiments and activities – will it be whole class, small group, or with individuals? Do you need a helper? Do you need a separate area of the classroom in which to conduct your activity?
Don't worry about failure as this is an essential part of the learning process. Students need to see that we may struggle and how we learn from these situations becomes part of the problem-solving process.
STEM learning is an critical component of any 21st century classroom and is a great opportunity to help students learn by doing. Be prepared with quality materials and allow your students to learn through exploration. You will all be excited with the outcomes!
I would love to hear about your favorite STEM resources and activities. Also, please share any tips you have for teaching STEM concepts in the classroom.