In Part 1 of this blog, we introduced you to Free Avatar Creator. Today's post offers detailed instructions for using this tool and shares classroom use ideas.
Free Avatar Creator:
When you arrive at the main page for the Free Avatar Creator, you can click to Sign In or Sign Up.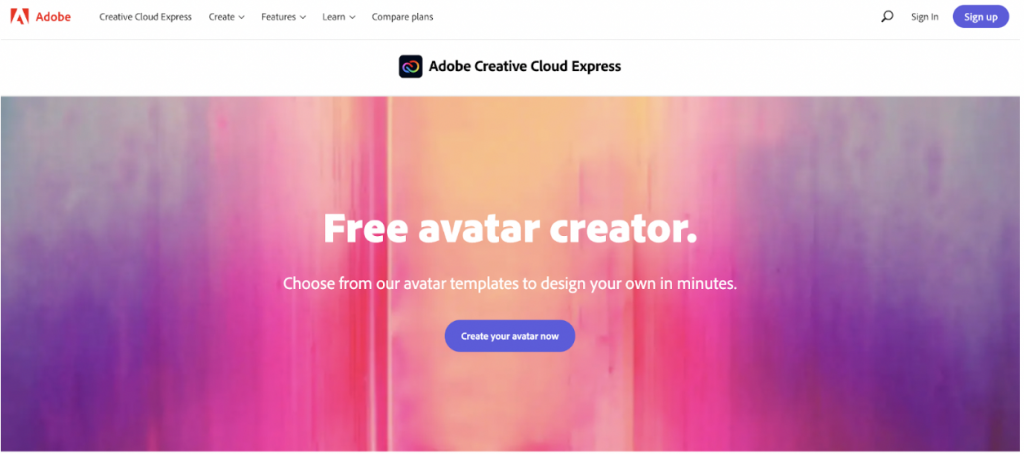 You can register using your accounts on Google, Facebook, Apple, Adobe ID, or using your email.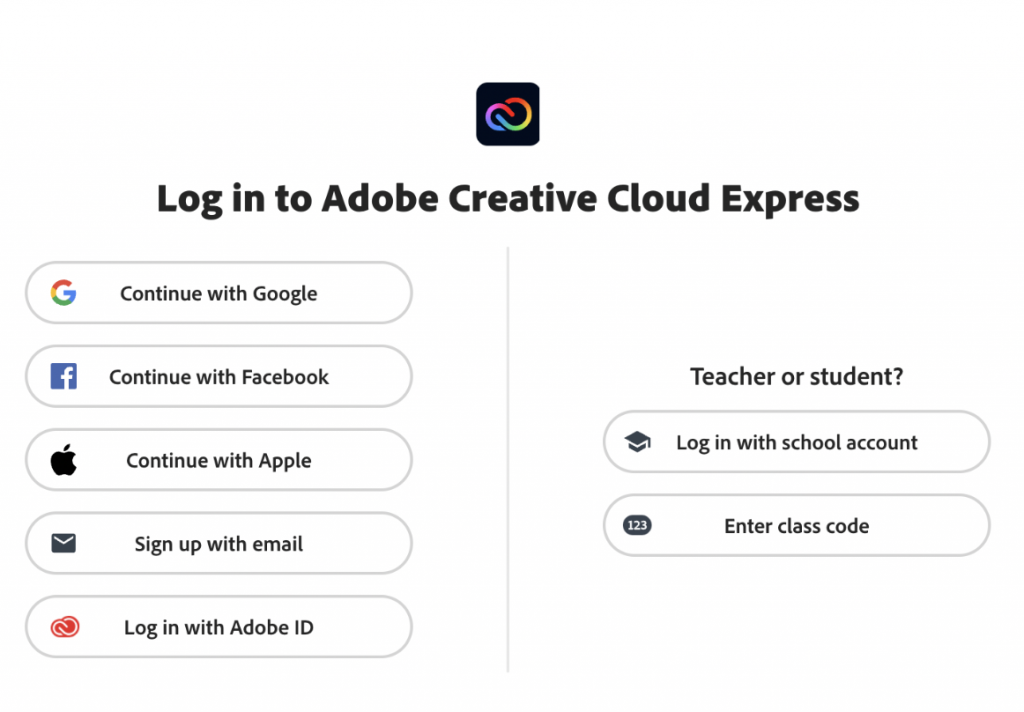 Choose your avatar template to design once you get to the main avatar area. At the time of this blog post, there were 18 available avatar templates.
Click to pick your avatar and put the avatar into the designing area white box. Then, you can click to drag/change the facial features (such as nose or eyes). Depending on the avatar template, you can also change clothing, hair, and some other features.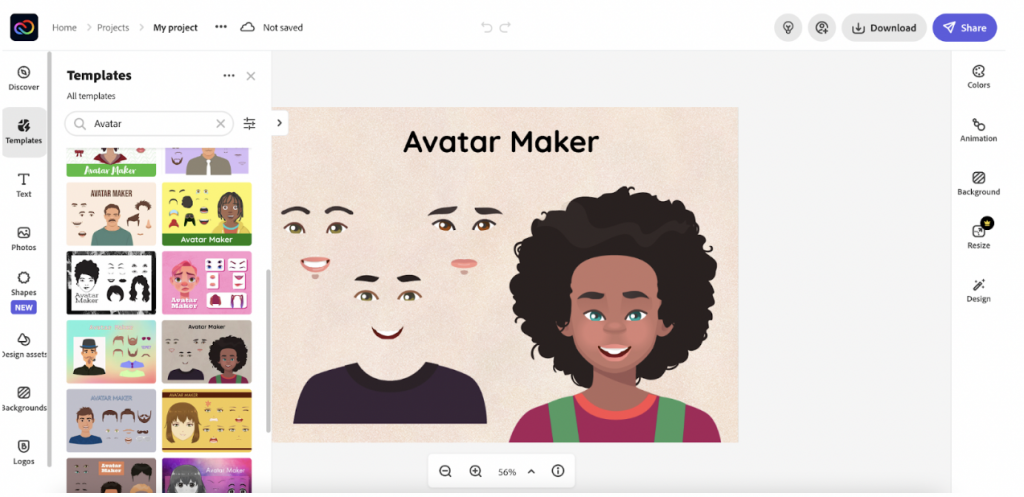 Move the features around you have the face as you desire.
Click the top to change the name to your desired title. You can also click the Text button on the left sidebar to change the font style.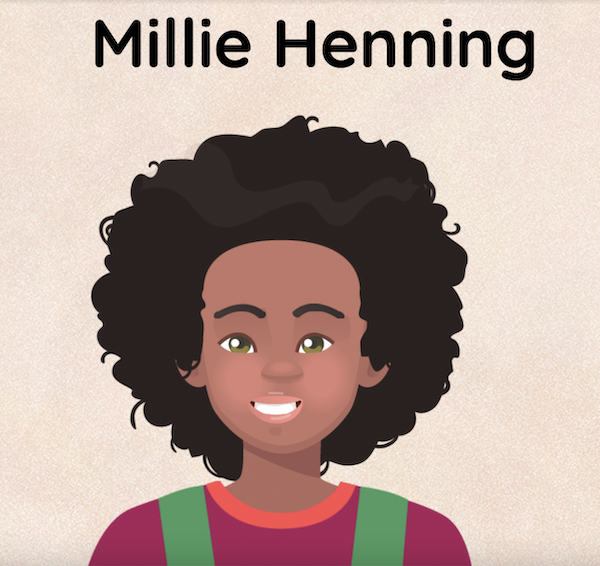 You can also edit the image using the buttons on the right sidebar of the Avatar Creator. Here you can change the background color, add animations, and more.
There are many options for background colors.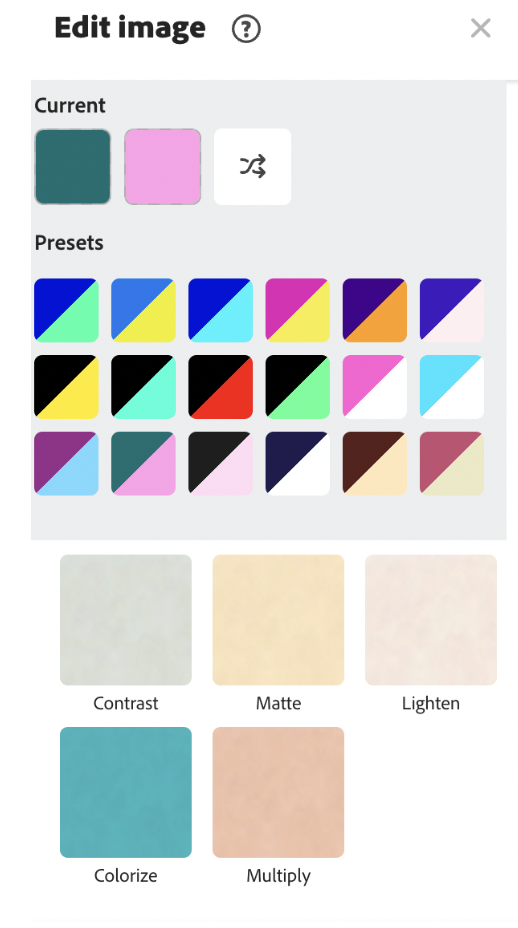 There are options for both Text Animation and Photo Animation.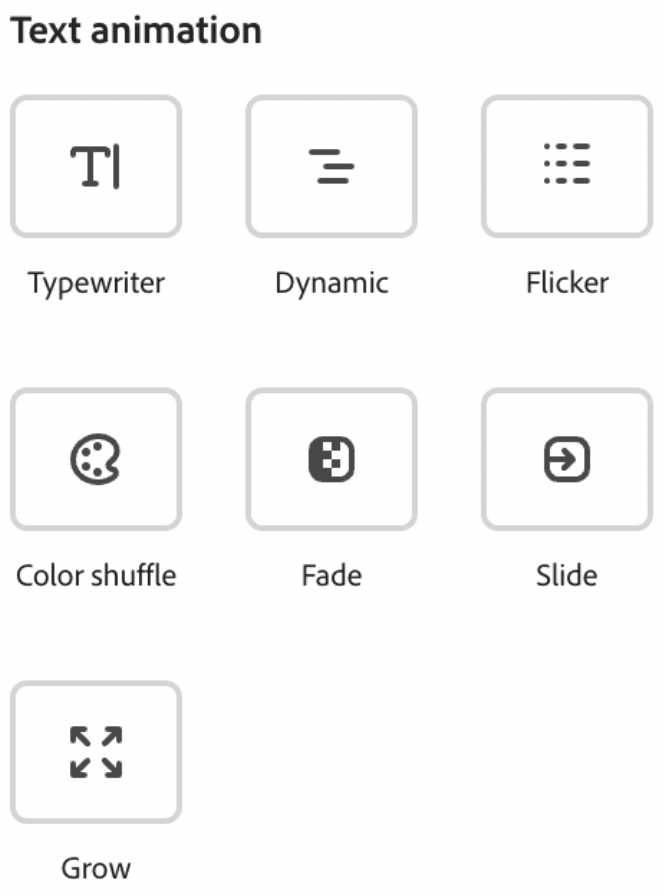 Once you are finished, you can click Download and save to your computer, click the Share button to publish, get a QR code, send it to your Google Drive, or invite contributors.
You can invite people to your project by sharing your avatar via email or the link. The invite feature provides an excellent opportunity for students to collaborate with others in the class and share their avatars with the teacher.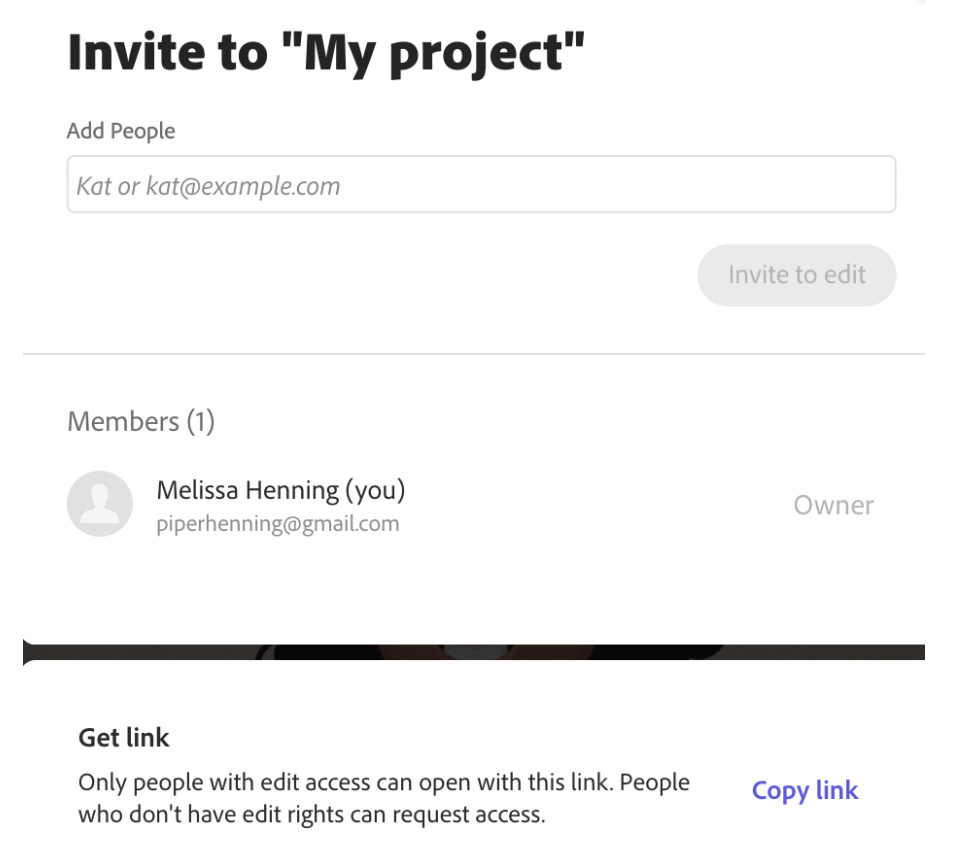 Free Avatar Creator:
The Free Avatar Creator is a tool that allows you to create your own avatar. The site provides many easy-to-use templates that will enable you to choose from various facial features, add text, incorporate multiple special effects, etc. Once you are logged in, the templates allow you to use drag and drop features to create your desired look for the avatar. You can also change backgrounds, add collaborators, and share (or download) your avatar. There are many ways to incorporate avatars into your daily routines and lessons to engage your students. Below, we have listed ten ideas for using avatars in your class!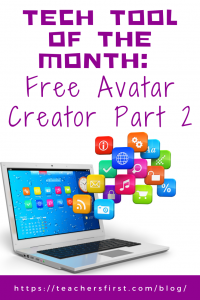 Use avatars on your classroom rules bulletin board.
Have students put avatars with their nametags on their desks.
Use avatars on class charts for behavior to create cooperative learning groups and other management needs.
Add an avatar of yourself to your class website to greet families as they arrive at the site.
Use avatars to teach adjectives (describing the avatar or the person the avatar represents).
Include avatars in digital stories that students write.
Create an avatar to use in your newsletters or class emails.
Students can create avatars representing characters in a story that they read.
Challenge students to create avatars (with stories) to demonstrate their understanding of a character from history.
Have your students create avatars (with no names) and use these as back-to-school introductions or as a "guess who" activity during student introductions.

Additional Video Tutorials and Review:
Have you used Free Avatar Creator in your lessons? Then, share your activities in the comments below!