In Part 1 of this blog, we introduced you to Teach with Movies and discussed applying the Triple E Framework using Teach with Movies in your instruction. This free resource provides lesson plans, guides, and movies in many subjects. Registering is unnecessary, and you can immediately access the lesson guides and discussion questions. Each month highlights thematic topics you can use to find related movies (and learning guides). Search topics by subject or grade level. You can also search by issues such as Hero's Journey, Documentaries, Social-Emotional Health, and many more. Today's post will offer more guidance about how to use this web tool, and in addition, we will provide many classroom use suggestions. 
Teach with Movies:
When you arrive at Teach with Movies, scroll down the homepage to view timely topics and highlights. There are also tabs across the top to search for movies, discussion questions, and more.
You will find the monthly thematic topics as you scroll down the main page. For example, July includes ADA (Americans with Disability Act) and Independence Day.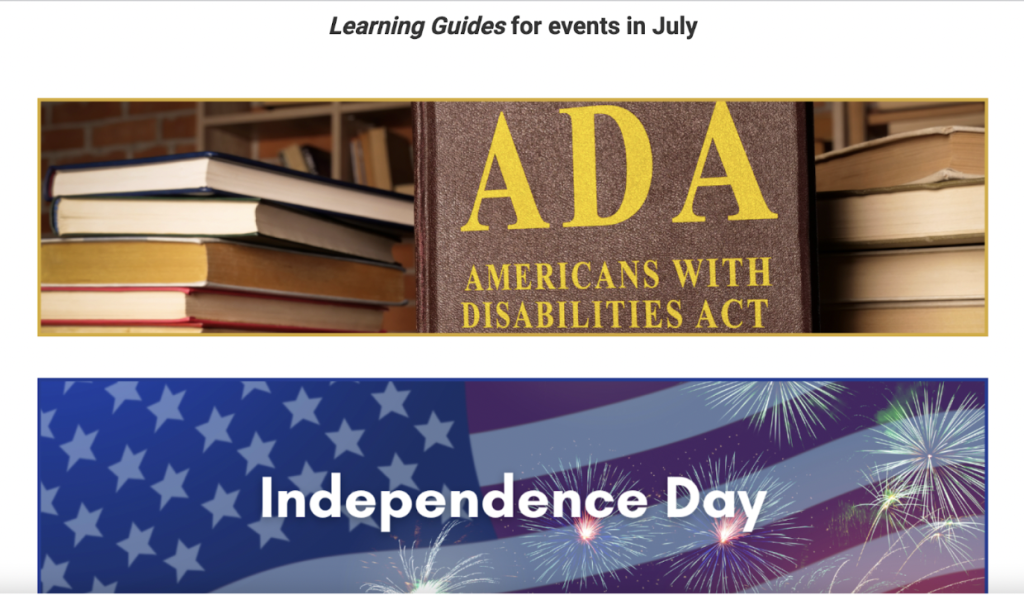 Another helpful feature on the homepage is the ability to search by many topics. You can search by subject area or topic: Moral/Ethical Emphasis, Social-Emotional, Learning, Movies by the Calendar, Adaptation of a Novel, and many others.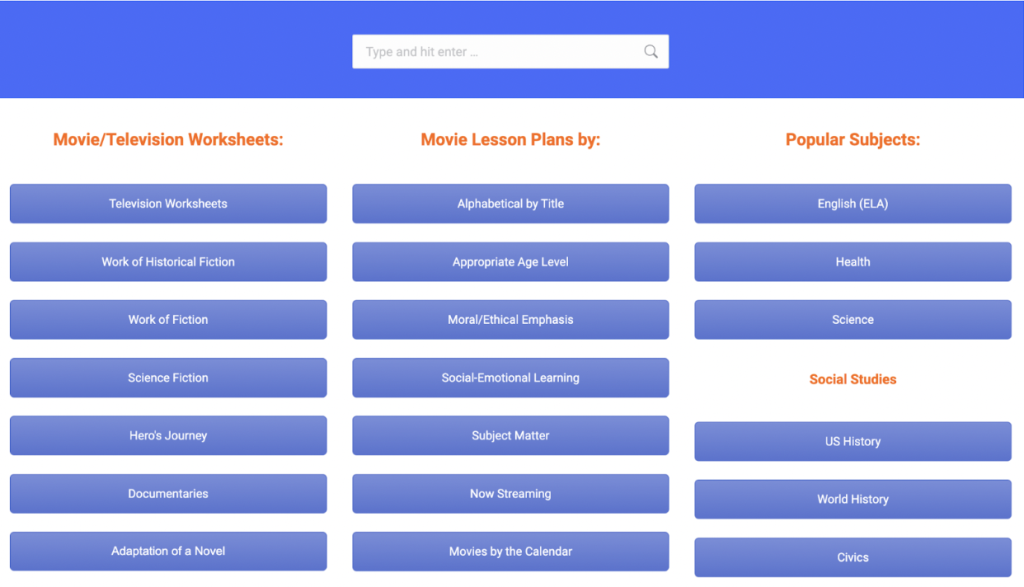 Across the top of the home page, there are many helpful tabs. Start at the Welcome and view resources specifically for teachers. This is also where you can find the legal information related to DMCA compliance, using movies in the classroom, and the privacy policy.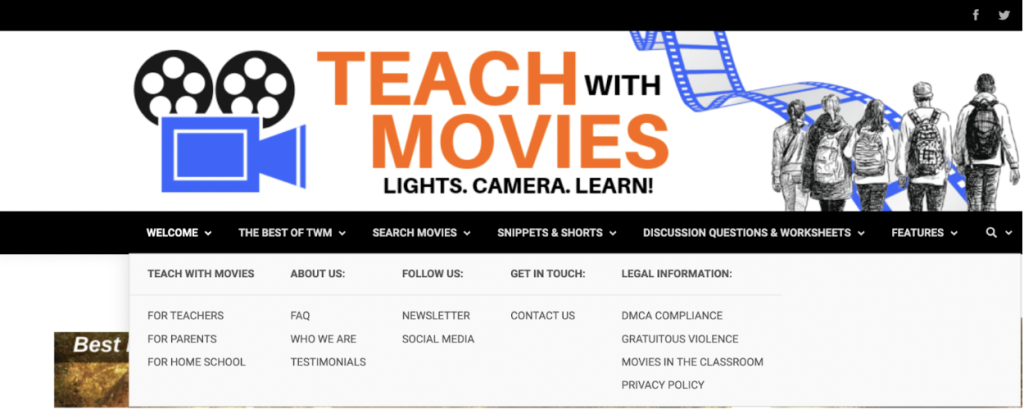 The tab for Discussion Questions & Worksheets is full of great stuff to explore. Find discussion questions to use when showing a movie that is a film adaptation of a novel, short story, or play. There are also movie and television worksheets, along with project ideas. Finally, the Features tab offers additional resources, such as a movie viewing permission slip!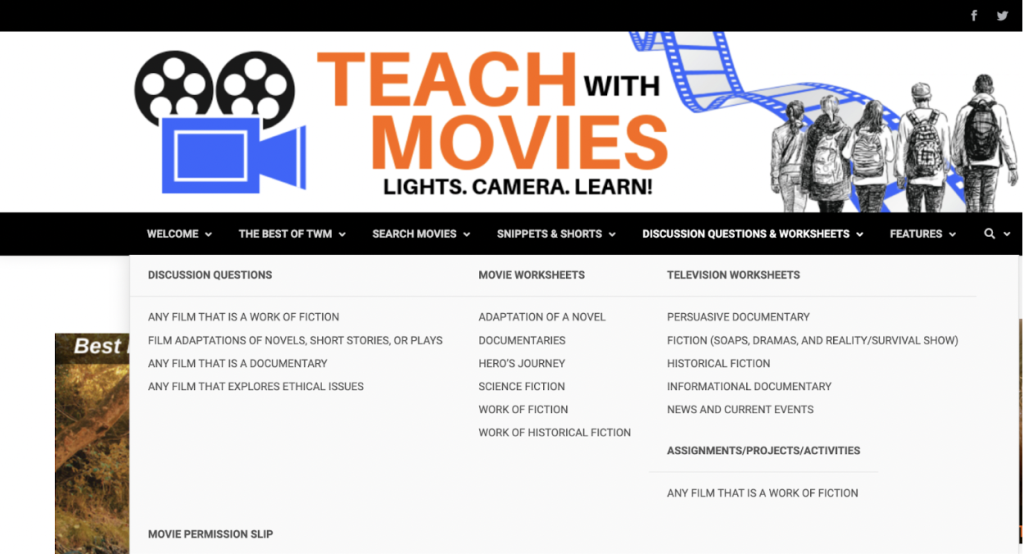 The movie guides include a wealth of information. Below is an example of what is included in the films. Begin by reading the main details (age and subject). Down the right side, you can view the benefits of the movie, possible problems, background information, discussion question, CCSS Anchor Standards, and much more.
Integration Ideas:
There are many reasons why you should give Teach with Movies a try with your students. Below, we have listed several suggestions for using this resource with your class! Remember, each movie (and guide) provides the suggested age range and topics related to the film.
Additional Video Tutorials and Review:
Have you used Teach with Movies? Then, share your activities in the comments below!