The stars don't look bigger, but they do look brighter.

Sally Ride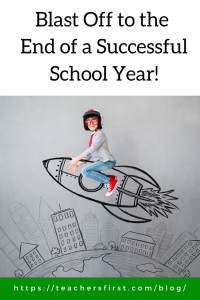 Sometimes getting through to the end of a school year is difficult. You've used up your "bag of tricks" and students are losing their focus.
Consider this as the perfect time to try something new. Let's take a look at how to learn about a new tech tool and offer students the opportunity to learn about something they choose. Everyone wins – students choose something they enjoy, you get to learn about a new tech tool to use in the future!
There are many online tools for sharing resources and interacting with students. Symbaloo Learning Paths (TeachersFirst review) offers interactive learning experiences including opportunities for differentiated learning.
One idea for using Learning Paths is to integrate content into a holiday or special celebration. For this example I'm going to use Sally Ride Day that is celebrated annually on May 26; however, it is easy to use this tool to fit any topic or content. Adjust as necessary to allow students to learn about other career choices, an interesting part of the world, or science topics of interest.
If you aren't familiar with Symbaloo Learning Paths, this webinar provides an overview of how to use and create with this tool. Learn even more about Learning Paths from this recent blog post.
One advantage of using Learning Paths is the ability to customize and personalize content for students. You choose the path for students to follow while allowing for student choice in some areas.
So let's take a look at a path you might offer students; follow along here with the Sally Ride Learning Path:
The first tile introduces the activity, as you can see this one introduces the topic of Sally Ride. Another option would be to create something more open-ended. For example, "Choose a career that interests you to explore on this learning path".

The next tile contains a video interview with Sally Ride to introduce her to students.

Follow the path to go to a website with facts about Sally Ride.

Then students take a quiz based on the previous website.

After the quiz, students watch another video sharing information on what astronauts do.

Once students watch the video they have a choice. Go up and choose the option to make a poster, go down to choose the option to create a webpage.

After the poster or webpage option, all students come back to participate in a makerspace activity.

For a final activity, students create a book using Book Creator.
Other advantages of creating learning paths are that students move at their own pace, and they have options within the assignment to choose from different activities (that you provide).
If creating Learning Paths seems a little daunting, here are some suggestions to get started:
Pair up with another classroom teacher and learn together. Pool resources and ideas for creating an experience that provides flexibility for both you and your students.

Enlist your school's tech coach to provide tips and hands-on help. If you don't have a tech coach, find another tech-savvy teacher to be your classroom buddy. Offer to learn together then share your learning experience with others.

Are you an administrator trying to get new technology in the hands of your teachers? Offer to help them prepare learning paths for their students. The end of the year is a busy time, but try to get into the classroom to learn about ways to offer student choice using Symbaloo Learning Paths or other tech tools.

Did you know you can make a copy of a Learning Path? Make a copy of the Sally Ride path and edit it to fit your needs or search for a Learning Path on the Symbaloo site that incorporates a topic of interest then change it to your specifications.

Use websites and/or online tools that you are already familiar with in your learning path. For example, if you use Flipgrid or Padlet substitute one of them for the Book Creator option if you don't already know how to use it.

If you use Google Classrooms, assign a Learning Path using the link found in each preview. This makes it easy to differentiate by assigning different paths to different groups of students.

Maybe you aren't ready to build your own Learning Path but like the idea. Search the site's marketplace for already created paths to share with your students. Look at the highest rated paths as a starting point. Some of my favorites are

Weather Tools and Clouds

,

Where in Asia is Mr. T?

, and

Fun With Fractured Fairy Tales

.
The end of the school year is a perfect time to blast off on a new tech adventure. You and your students have well-established relationships that provide a comfort zone for learning about new resources together. Take advantage of this opportunity to provide flexibility in their learning experience while you learn something new for use in the next school year.
Have you tried using Learning Paths? What do you do to end the school year on a positive note? Share your thoughts with us in the comments below, we love hearing from you with your experiences.